Days After Tragedy Falls in Texas – California Goes the Other Direction, Passes Bill to Not Report Student Threats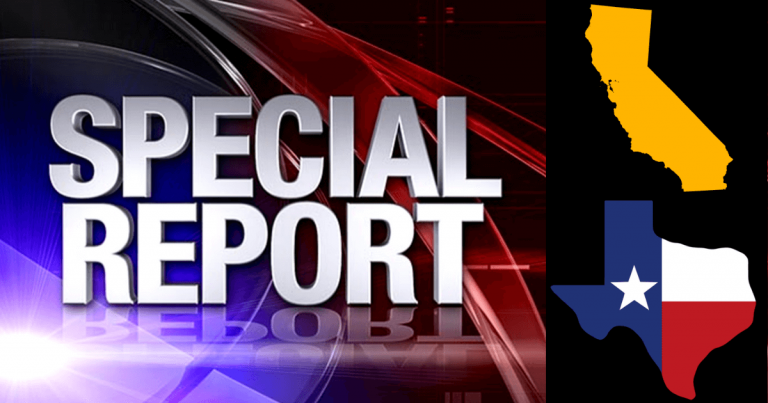 What's Happening:
In the aftermath of the recent Texas shooting, Americans are groping for solutions. Many have suggested a variety of methods to protect schools and prevent these events.
We've seen in the past how certain steps can be taken before a shooting. When a potentially dangerous person is spotted and confronted, disaster is often averted.
But even as we continue to mourn Uvalde, California passes a bill that will make them much less safe.
From Breitbart:
The California State Senate has passed a bill that would allow schools not to report threats or attacks against employees or officials to law enforcement, despite the ongoing national shock and outrage over the Uvalde, Texas, mass school shooting…

"Threats of violence deserve the attention of law enforcement. …  Parents should feel safe sending their kids to school. Eliminating the mandatory reporting requirement, by passing SB 1273, makes our schools more susceptible to a repeat of what happened in Texas – and that is unacceptable."
This is insane. California's state Senate passed a bill that would prevent schools from reporting threats—and attacks—against employees to law enforcement.
This means that police will not be alerted about minor instances of violence, allowing them to prevent larger incidents like shootings.
As usual, Democrats are claiming this bill will protect minorities from all those evil police. So, they are admitting they think minority students are dangerous and prone to threatening teachers.
Do you see how racist that sounds?
Often when threats are reported to police, it is discovered that a student (regardless of race) was planning something terrible.
Having the means to detect and prevent possible shootings is vital in stopping them. Yet Democrats are deliberately ensuring more tragedies like Uvalde.
It seems like Democrats are unwilling to approve measures that will keep schools safe, like arming teachers or increasing security.
They claim these measures will remove "political pressure" to pass gun control. So… they are admitting these steps would work, but they are rejecting them to take away our guns.
You know… sometimes things appear crystal clear and you just have to stop and say, "Wow, Democrats really are crazy, huh?"
Key Takeaways:
California passed a bill that will prevent teachers from reporting threats to police.
This comes after a tragic school shooting in Uvalde, TX by a former student.
Democrats are refusing effective safety measures to push gun control.
Source: Breitbart