After The Deep State Sabotages White House, Trump Takes Swift Action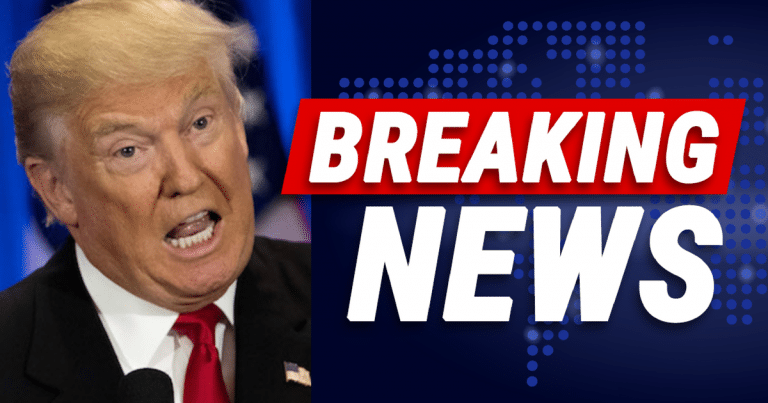 They're trying to take down the President, so Donald is fighting back.
President Trump is fending off multiple false reports this week.
The book "Fear: Trump in the White House"  is set to be released on September 11th, and it is already being discredited by the President and his staff, who insist that all of the author's claims about them are made up.
On the same day excerpts from "Fear" leaked, an anonymous op-ed appeared in the New York Times titled, "I am Part of the Resistance Inside the Trump Administration".
The author of that piece claimed to be a senior official who was working with others to try "to do what's right even when Donald Trump won't."
Part of doing "what's right" according to the author is working against Trump from inside of the White House.
"Many Trump appointees have vowed to do what we can to preserve our democratic institutions while thwarting Mr. Trump's more misguided impulses until he is out of office," the anonymous source claimed.
Only a coward would feel the need to remain anonymous while making such bold accusations.
The President is not taking these claims made against him lightly, and is now demanding that the New York Times reveal their source.
From AP:
Trump said it was a "gutless editorial" and "really a disgrace," and his press secretary called on the official to resign.

Trump later tweeted, "TREASON?" and in an extraordinary move demanded that if "the GUTLESS anonymous person does indeed exist, the Times must, for National Security purposes, turn him/her over to government at once!"
Press Secretary Sarah Sanders echoed the president's feelings and called on the official to resign.
"He is not putting country first, but putting himself and his ego ahead of the will of the American people," Sanders said.
The Press Secretary also went after the New York Times, calling for them to, "issue an apology" for publishing the "pathetic, reckless and selfish" piece.
But the New York Times is standing by their reporting, as is the anonymous author.
The article ends with the writer saying, "This isn't the work of the so-called deep state. It's the work of the steady state."
But why would a "steady state" release such an explosive op-ed so close to the midterm elections, knowing that such a move would cause chaos?
This is obviously yet another desperate attempt by the Swamp to discredit the president, and Americans are over it.
When will the Left learn that we are not going to believe their lies anymore? When will they learn that we don't care that they're still mad about the election?
Trump has undeniably improved the economy, brought back jobs, and lowered taxes. Their smear campaign will never erase these facts, and that is why voters will elect Trump again in 2020.
Source: AP