After 'Defund The Police' Movement Grows, President Trump Draws The Line – Says There Will Be No Defunding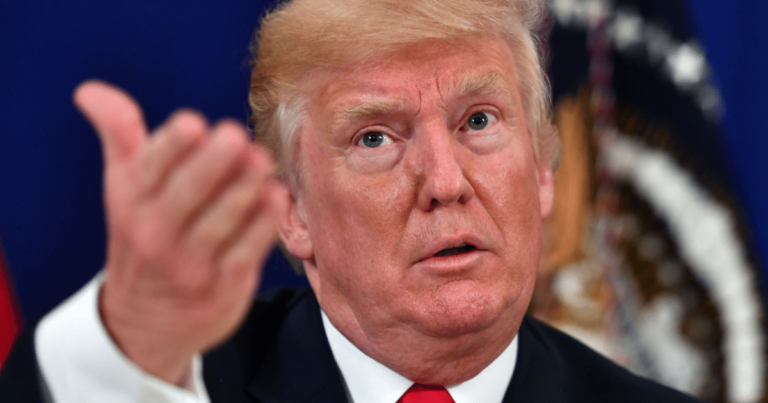 What's Happening:
Despite a lack of support among most Americans, the "Defund the Police" movement is being echoed by Democrat leaders in major cities.
The mayor of Los Angeles promised to shift significant funds from the LAPD. New York Mayor Bill de Blasio vows to do the same. In Minneapolis, a group of radical leftist city council members vows to eliminate the MPD entirely.
It's uncertain whether any of these liberals will carry out their plans. But the President of the United States has clearly stated his stance on the issue:
President Donald Trump on Monday sent a clear message during a White House roundtable with members of law enforcement: The police are doing a "fantastic" job.

"There won't be defunding, there won't be dismantling of our police and there is not going to be any disbanding of our police," he said at the afternoon event.
Why It's Important:
President Trump has made his mark as the "Law and Order President." His support for police departments has been well documented since his 2016 campaign. It was highly unlikely the conservative president would support a move to defund or outright ban police forces.
But his statement in condemning the movement was necessary, to marshal support and validation from his base. It can also send a signal to local leaders that such actions to weaken police departments will not be tolerated by his administration.
While the president does not have direct authority over local government—and cannot outright block a move to defund police—his influence can have a tremendous impact on this trend. He can direct federal funds away from states that defund police. Or he can leverage the power of the DOJ or FBI to uphold law and order in cities that lose cops.
Then, there is the legal path, where conservatives or the administration itself can sue local governments that try to abolish police departments.
Key Takeaways:
Democrat city leaders push a defund the police movement, despite overwhelming opposition.
President Trump condemned the movement, stating "There won't be defunding."
The administration can't outright interfere with local governments but can assert pressure to prevent the abolition of police forces.
Source: ABC News