Democrat Hands GOP the Key to Protecting 2nd Amendment – Nadler Accidentally Admits the "Problem Is That They're in Common Use"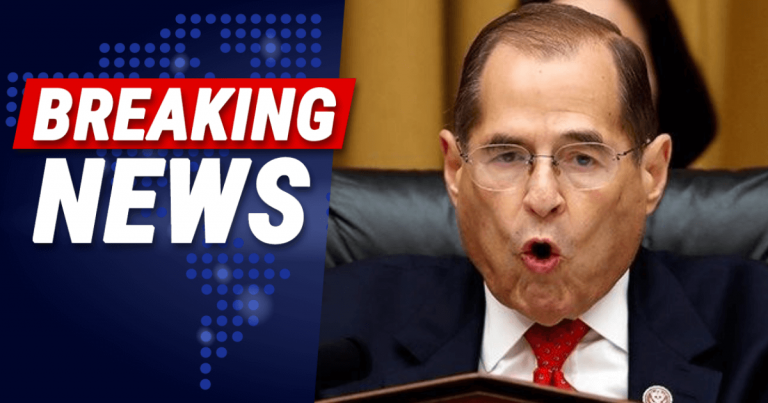 What's Happening:
In recent days, Democrats in Congress have tried to reimplement a ban on "assault weapons." In reality, the ban would prevent Americans from buying semi-automatic rifles, like the AR-15.
Democrats' reasoning is, "You don't need that kind of rifle." That semi-autos are "weapons of war" and in no way necessary for sport, hunting, or other civilian activities.
But anti-Second Amendment Jerry Nadler made a gaffe that shatters this entire argument.
From Ammoland:
During a mark-up for HR 1808, the assault weapons ban that passed with the help of two Republicans (five Democrats voted against it), he made remarks that will come back to bite him in court.

"The problem is that they're in common use."

With those eight words, any competent attorney could go to the Supreme Court and secure a ruling that should kill semi-auto bans – at least in terms of constitutionality.
While supporting the latest "assault weapons" ban, Rep. Jerry Nadler admitted that the guns they were trying to outlaw are "in common use."
Meaning, that they are widely used by law-abiding Americans for hunting, sport, or home defense (among other uses).
This undermines the left's claim that "nobody" needs an AR-15 or that they are being used for crimes like mass shootings.
The latest data from the National Shooting Sports Foundation reveals that Americans own at least 24 million MSRs (modern sport rifles), including the AR-15.
Twenty-four million. Does that mean everyone who owns one of these guns is a danger? Nope.
Twenty-four million MSRs in the country. All of them being used safely and lawfully by law-abiding citizens.
So… why do we need a ban? If these guns were rare and only used to harm others, then it makes sense to ban them.
But if Americans own that many semi-autos and they are rarely used in crimes, why should they be banned?
Even Democrats know this… and Nadler just spilled the beans.
Key Takeaways:
Gun control advocate Jerry Nadler admitted that semi-auto rifles are "in common use."
This claim undermines the argument that nobody needs such firearms.
Over 24 million semi-autos are owned by Americans, seeming to prove they are generally safe.
Source: Ammoland