Democrat Launches New Minimum Wage Goal – She Claims $15 Is Outdated, Should Be At Least $30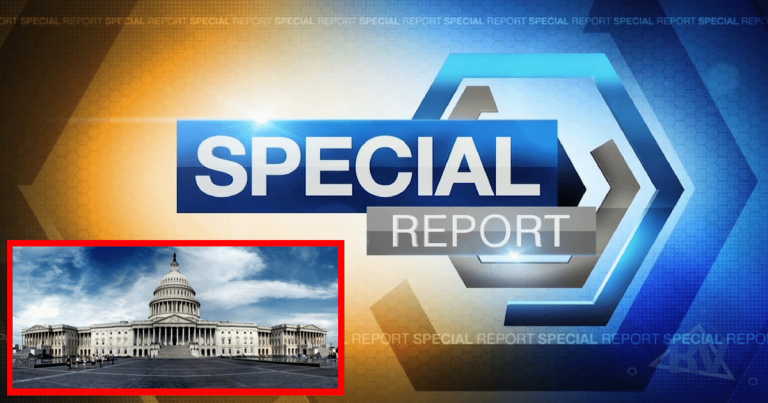 What's Happening:
Democrats, for a long time, have claimed to be the party of the working America. You'd think that would mean fighting to lower taxes and costs of living—so everyone can get a good job and thrive.
Nope. That means, for many on the left, increasing taxes for wasteful social programs. And to force companies to artificially inflate wages for their lowest-skill workers.
Some progressives have pushed for an outrageous $15/hour minimum wage. But one leftist doesn't think that's nearly high enough.
From Biz Pac Review:
Washington state congressional candidate and proud Democratic Socialists of America member, Rebecca Parson, is calling for a $30 an hour minimum wage because $15 an hour just isn't enough for the working class and is an "antiquated demand."

The gay activist and substitute teacher is running for a seat in Washington's 6th District. That particular district has been a Democrat stronghold for 55 years. Derek Kilmer, the Democratic incumbent in the district whom Parson considers too conservative, was easily re-elected in 2016 with over 63 percent of the vote, according to Current Affairs.
So a substitute teacher, who works only a few days out of the year, is demanding we force companies to pay low-skilled workers a staggering $30/hour?
Sure, why not? And while we're at it, why not just take the money out of business owners' bank accounts at gunpoint?
I find it hilarious how childish progressives' views on the economy are. They seem to think all businesses are run by those two rich guys who laugh from the balcony in The Muppets.
They don't seem to understand that most businesses struggle to make ends meet even in good times. They pay workers a wage that is consistent with what they do for the company.
Forcing all businesses to pay workers $15/hour would shut down many small businesses. But $30/hour?
This gal must be smoking some strong weed when she's not spreading propaganda in public school rooms.
If progressives really cared about the working class, they would not be helping globalists outsource jobs to Mexico, China, and beyond.
They would not be raising taxes, which forces companies to raise prices and lay off workers.
They would not be defunding cops, increasing the cost of living, and allowing gas prices to soar.
I guess they don't really care about workers, do they?
Key Takeaways:
A progressive candidate out of Washington state wants a $30/hour minimum wage.
The substitute teacher claims $15/hour is an "antiquated demand."
Democrats have long claimed to support workers, with little to show for it.
Source: Biz Pac Review