Democrat Exposes Obama Cover-up To the World—It Wasn't Trump's Fault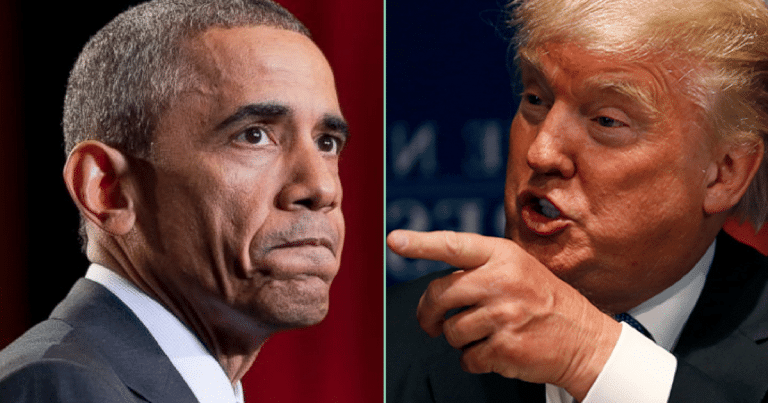 Even CNN can't hide the truth about the illegal immigrant crisis any longer.
In 2014, back when Barack Obama was president, numbers of migrant children making the illegal border crossing were surging. They were likely emboldened to come because the Democrats' were broadcasting both an open borders policy and mercy for those breaking our immigration laws.
Children who crossed the border illegally, whether they were with a parent or not, were kept in housing facilities to wait until they got their day in court.
At the time, no one in the liberal media said a word. They were more preoccupied with reporting on Obama's latest trip to Hawaii or Michelle Obama's workout routine.
But now that Trump is in office, liberals in both the government and the media are pretending to care about this problem, if only as an excuse to bring down the President.
Now that both the Russia collusion story and the Stormy Daniels saga aren't playing out, the Left has to come up with a new strategy.
But Rep. Henry Cuellar of Texas recently went on CNN to call out the media and his fellow Democrats in Congress for not doing more to address this issue four years ago.
Watch below:
During the CNN interview, Cuellar stated that the plight of illegal immigrant children was, "kept quiet under the Obama administration."
He stated that in 2014, "There were large numbers of people coming in and the Obama administration tried to keep this quiet." He went on to say that not all of those children were being separated from their parents because many of the migrant children were coming by themselves.
Cuellar then explained the reasoning behind separating children from the adults accompanying them. He said it's to ensure that the children are really with their legal guardian and not drug or sex traffickers.
Cuellar's honesty turns the whole liberal narrative on its head and proves decisively that the real culprit behind the illegal immigrant crisis is Obama himself.
Even Feinstein admitted to Jake Tapper that she didn't bother learning about the child migrant problem while Obama was president, but she still wants to criticize Trump for following the same policies the Obama administration carried out for 8 years.
It's interesting how the media timed the release of this story to coincide with the President's historic progress on denuclearizing North Korea. No doubt the liberal media wanted Trump's North Korea summit to fail so that it would give them more ammo to use against him.
But now that the President is poised to win a Nobel Peace Prize, the Left is using these children as political props in their war against Trump. They should be ashamed of themselves, but that would imply that the Left has any shame to begin with.
Source: The Right Scoop