Top Democrat Admits Their Plan To Sabotage Kavanaugh In Open Court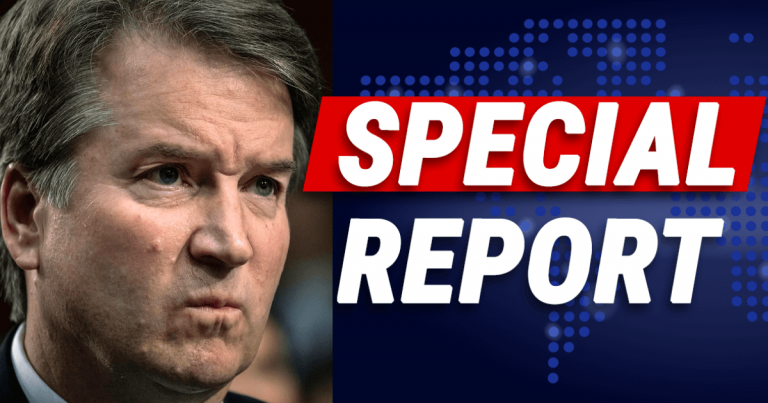 Today we've learned on indisputable fact: Democrats do not respect America.
During one of the most important events this year—the Senate Judiciary meeting on Brett Kavanaugh—Democrats have behaved worse than spoiled children.
Instead of respecting the proceedings, and the responsibility they have as senators, these Democrats invited wild protesters. They themselves shouted and disrupted the opening statements.
Clearly, these people do not care about who becomes the next Supreme Court Justice. They don't care about respecting our country's processes or traditions.
Still upset over who is in the White House, these corrupt children run amuck.
Now we know that they planned this all along.
From Breitbart:
Sen. Dick Durbin (D-IL) admitted Tuesday in the Senate Judiciary Committee hearing on the nomination of Judge Brett Kavanaugh to the Supreme Court that he and other Democrats participated in a conference call on how to disrupt the hearings…

The hearing had already been disrupted several times by protesters — led by the anti-Trump and Democrat-aligned Women's March, which claimed credit — and several senators also interrupted proceedings with interjections…

CBS News' Nancy Cordes reports that a source familiar with the discussions confirms that Sen. Schumer held a conference call with Judiciary Committee Democrats over the Labor Day weekend to discuss the strategy they are now deploying in a coordinated manner, interrupting the start of the hearing to call – one after the other – for a delay in the proceedings until senators get all the Kavanaugh documents they want and have time to read them.
Imagine if Republicans admitted to this.
Leading Senators in our government plotted to disrupt a legitimate hearing on the next Supreme Court Justice.
These entitled, crooked babies shouted and caused all kinds of commotion. They invited protesters to disrupt a meeting that will determine our country for decades to come.
All because Democrats hate our president.
They don't even care how bad this makes them look. The Democratic Party are enemies of every American that cares about our government.
These Senators are so arrogant, they don't even think this plotting and outbursts will hurt them come election time.
Maybe they should learn a lesson.
No leader—regardless of party—has a right to undermine our government in this way. They don't deserve to serve in Congress.
Source: Breitbart