Top Democrat Leader Predicts Major Trump Victory—He's In Serious Trouble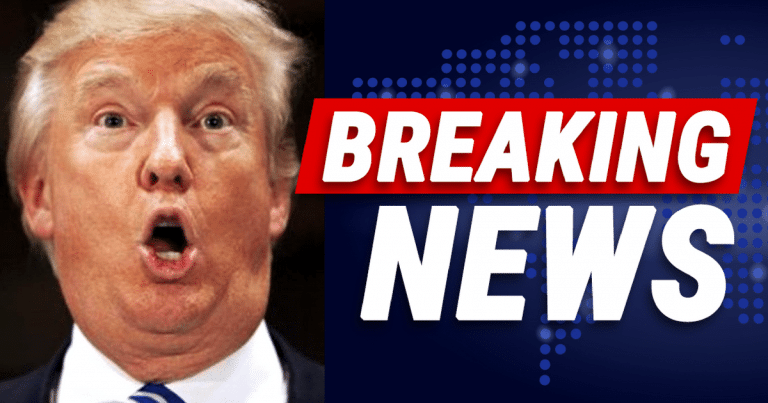 A leading anti-Trumper admitted to the world that Donald's going to win big. Democrats are going to disown him over it.
There have been many nasty, anti-Trump Democrats trying to undermine the president.
But few seem to have their heads on straight.
Honestly, they're all a bit crazy. Some much more than others. But once in a while, a Democrat opens his eyes and admits the truth.
Even though through gritted teeth.
And one of the few far-left celebrities to predict Trump's 2016 victory is back to say he'll win reelection.
From The Daily Caller:
Michael Moore is convinced President Donald Trump's unconventional campaign methods will likely lead to his re-election in 2020 despite Democratic Party's best efforts…

Moore also believes Trump is behind the anonymous op-ed published by The New York Times earlier this month. "Trump wrote it. Trump or one of his minions wrote it," he said. "He's the master distractor. He's the king of the misdirect."

This is not the first time Moore has made this prediction. He told "Real Time with Bill Maher" host Bill Maher in July of 2016 that "Trump is going to win."
Michael Moore is far from being a Trump supporter. Far, far, far from it.
But he seems to understand how Trump got elected.
Trump connected with the "forgotten" man and woman of the United States. The Democrats (and many Republicans) were pandering to rich, elite, globalists.
They had no problem outsourcing jobs overseas and burdening Americans with terrible government programs.
Trump, by reaching out to the rest of us, ensured his victory. As Hillary Clinton hobnobbed with New Yorkers, Trump was shaking hands with people in Ohio, Wisconsin, and Michigan.
Moore claims Trump will win again, because of his "evil" schemes. Moore has yet to admit the massive successes Trump has scored for the American people.
That is the real reason Trump will win reelection. And win easily.
It's a shame how Moore can understand a part of Trump's genius, but not grasp how much the president is doing to help.
Maybe it's because Moore, like the rest of the Democratic Party, is an elitist who wants Americans poor, broken, harassed and enslaved by the government.
Source: The Daily Caller