Democrat Leader Sparks Liberal Civil War On Live TV, Dooms Their 2018 Chances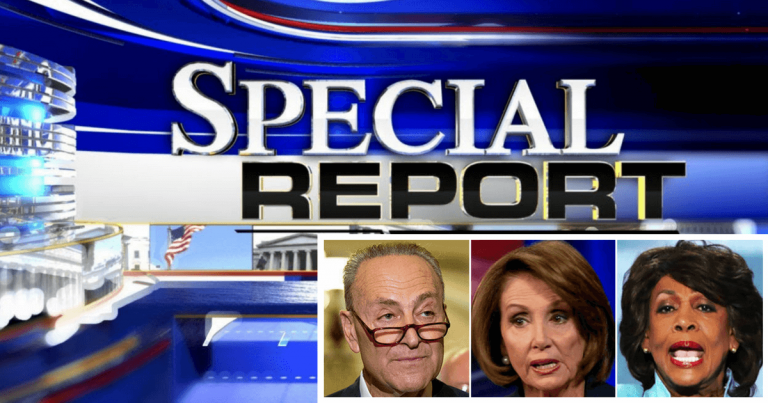 She attacked her fellow leaders, and now the whole party is about to disintegrate right before the Midterms.  Americans can thank her for the 2018 red wave.
This November, there will be many important elections. Democrats want to take back Congress in the hopes of ousting Trump. Unless patriots take to the polls, they very well might have their way.
But there are some signs that things aren't going so well for Democrats. Namely, all the infighting.
The party is barely holding it together. Droves of Americans are abandoning them. Democrats are becoming more and more extreme. And now some of their own are lashing at… at their fellow party members.
From The Right Scoop:
Ahhhh I love it when the left turns on their own. In this new feud, Maxine Waters hits back at Chuck Schumer and Nancy Pelosi after they turned on her for calling on liberals to harass Trump officials!!
Watch the crazy old lady below:
What makes this even more delicious is that Waters denied that Schumer and Pelosi disagreed with her call at first! Now she's saying that they'll say anything to stay in power! LOVE IT!!!
Here's when Mad Maxine said Pelosi and Schumer didn't *really* disagree with her. I wonder what changed her dim-witted mind?
Maxine Waters is becoming the face of the Democratic Party. That's pretty bad, for them. Waters is a deranged lunatic. She is pushing to impeach the President of the United States based on nothing but her hate. Not a great platform to win over Americans.
As the far left media continues to push Water to the forefront, the rest of the party is panicking. For all their bellyaching, they can't convince most of America to hate Trump. Pelosi and Schumer know they need to dial back the impeachment talk. Good luck with that.
It's quite surprising to see the party fracture apart. They had a chance to remedy their plight. They could have joined with the president and found compromises. Nope! Instead, they decide to torch their chances at ever be relevant again.
November is going to be very interesting.
Source: The Right Scoop