Days Before Next Democrat Debate – The Moderator Pulls Out And The Party Moves It From Arizona To D.C.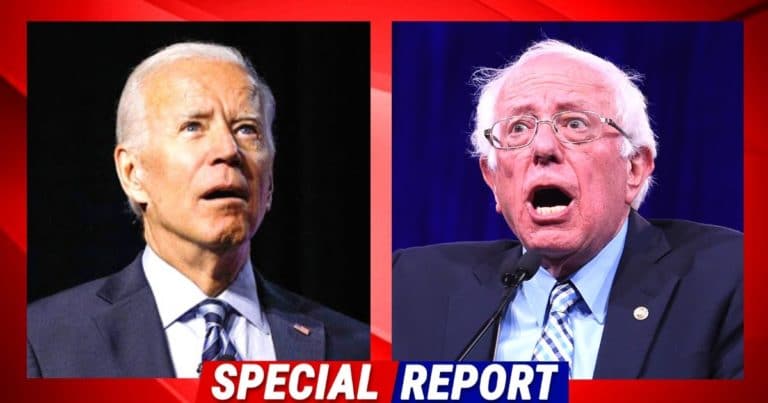 The coronavirus is causing major issues for the Democratic Party. Both Biden and Sanders have been foreced to canceled rallies.
Right at the time they need supporters the most, they are shutting down their events.
Recently, we found out that the upcoming sit-down debate will have no audience.
Joe Biden and Bernie Sanders would be talking to an empty room.
But it just got a lot worse.
From Washington Examiner:
The Democratic Party won't host this weekend's head-to-head primary debate between Joe Biden and Bernie Sanders in Arizona.

The Democratic National Committee… decided Thursday to move the event to Washington, D.C., amid the coronavirus outbreak…

On Thursday, Hinojosa also announced Univision anchor and moderator Jorge Ramos "was in proximity with someone who was in direct contact with a person that tested positive for coronavirus."
The DNC announced they were moving the upcoming debate from Arizona to Washington, D.C.
Not sure if D.C. is a safer location than Arizona, but it might require less travel for the two candidates. (Both of them are near 80-years-old.)
In addition to that, they lost one of their hosts. Jorge Ramos was slated to be a moderator during the event for Univision.
But it was recently announced that the anchor had been near someone who had contact with someone with the coronavirus.
Which means this man won't be shaking anyone's hands for a while.
As in many other cases recently, the party is forced to make changes "out of an abundance of caution."
The debate will still be televised, thus far. But it's still possible that the party will cancel it altogether, for one reason or another.
How will this affect the rest of the Democratic primaries? Both Biden and Sanders are short of the needed delegates.
With a race this closely-followed, every vote is needed. But if fears continue to spread through the party, what will happen next?
The debate was Sanders' big chance to confront Biden. Perhaps his last chance to score support among voters.
Will he get his chance… or is this race already over?
SHARE if you think the next debate is going to be a big bust!
Source: Washington Examiner