Democrat Memo Just Slipped Out – In 2015 They Labeled Black Lives Matter A "Radical" Group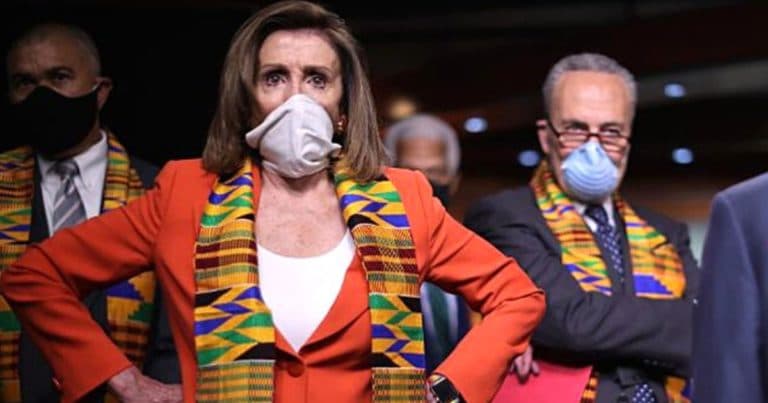 If you're a Democrat, you likely support Black Lives Matter.
In fact, you might be in danger of losing your Blue card if you don't support BLM — Democrat leaders around the country have been standing up in support of the movement.
However, the party apparently wasn't always 100 percent behind the group…
An inter-party memo from November 2015 surfaced a few days ago; it comes from a senior Democratic Congressional Campaign Committee (DCCC) official.
And what it says in that memo is ruffling a few feathers.
It's the description of Black Lives Matter that is surprising everyone, especially those who always thought Democrats fully supported BLM.
Via Fox News:
A newly resurfaced November 2015 memo from a senior Democratic Congressional Campaign Committee (DCCC) official calls the Black Lives Matter Movement 'radical,' and offers Democratic House candidates suggestions for how to handle activists who attempt to approach their campaigns.
Wait … they called BLM "radical"? And now they're calling it a mostly peaceful movement? What changed?
Worse yet, it seems Democrats didn't want this memo to get out (maybe for obvious reasons).
For instance, memo writer Troy Perry says very specifically:
This document should not be emailed or handed to anyone outside of the building.

Please only give campaign staff these best practices in meetings or over the phone.
Sounds suspiciously like the party was trying to hide its true views on BLM, doesn't it?
Perhaps even more surprisingly, Perry himself is an African-American. And he dubbed BLM a "radical movement to end 'anti-black racism.'"
Lastly, the memo says that if Black Lives Matter activists approach Democrat leaders, they "shouldn't offer support for concrete policy positions."
And furthermore, Democrats should never say "all lives matter" and they can't mention "black-on-black" crime.
What's really going on here?
This memo makes it plain that Democrats and BLM aren't all buddy-buddy the way they seem now. Again, has something changed? Or do they feel the same way now?
Maybe they're just jumping aboard the BLM and anti-racism bandwagon to garner support and votes. As a result, they REALLY didn't want this memo to get out.
But it's out now. And we have questions…
SHARE if you think this memo is bad news for Democrats!
Source: Fox News