After LA Democrat Pushes For Police Cuts – Neighbors Confirm She Has Had Personal Police Protection For Weeks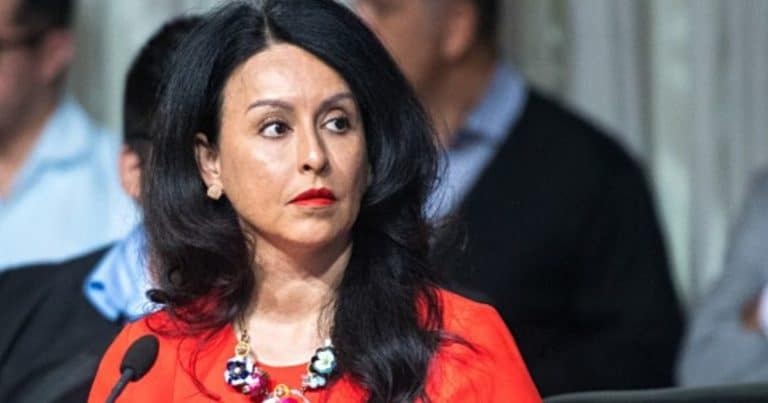 In the wake of the George Floyd incident, left-wing politicians have called for cutbacks on police departments across the country.
This includes Los Angeles City Council President Nury Martinez. She recently pushed for dramatic cuts to the LAPD.
But wait a minute — she's been taking advantage of their protection for months!
In fact, Martinez has had a LAPD unit stationed outside her house since April.
Spectrum News 1 journalist Natalie Brunell exposed the truth on Twitter: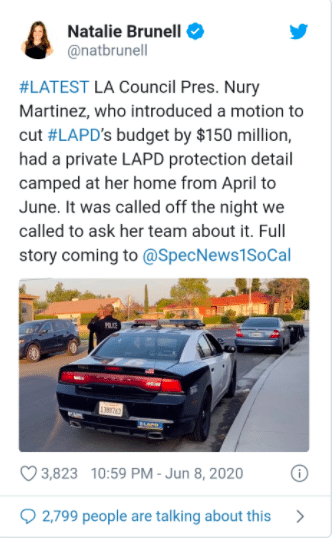 Brunell added:
Multiple LAPD sources confirmed the units were directed to provide 24/7 security beginning April 4 at Martinez's home, almost always staffed by two officers.

As of May 6, we're told the detail decreased to 7 a.m. to 9 p.m. with roving patrol checks overnight.
So is Martinez willing to get rid of her personal detail? Gee, somebody should ask her…
And neighbors confirmed that officers have been in place at Martinez's property for two months.
Irony? Hypocrisy? What would you call it?
Well, Detective Jamie McBride, director of the Los Angeles Police Protective League, calls it ironic:
It's kind of ironic. Here she is demanding $150 million be reallocated from the police budget, but yet she has security at her house by the Los Angeles Police Department.
Well, sounds like Martinez is speaking out two sides of her mouth. She obviously doesn't mind having the protection of the LAPD.
But when it comes to having enough funds for the LAPD to protect OTHERS, maybe she's not so supportive.
Yeah, "hypocrite" is the word I'd use.
SHARE if you think any Democrats who want to defund the police have lost it!
Source: The Daily Wire