Top Democrat Caught In Major Swamp Scandal—New Evidence Shows Her Disturbing Past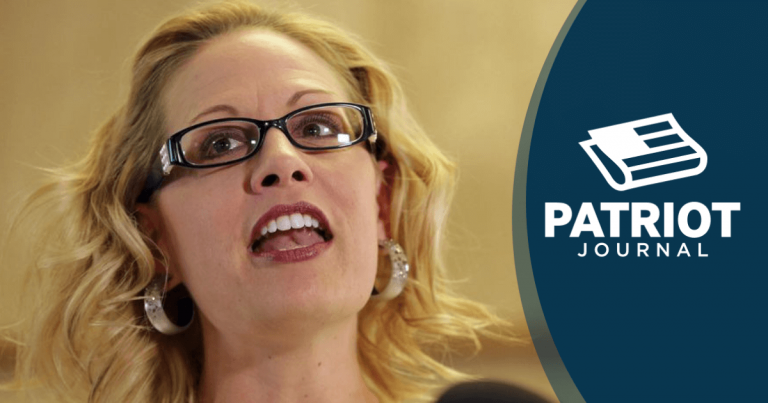 Just when you think Democrats can't sink any lower—this is the worst yet.
Just when you think the Left can't get any lower, they hit rock bottom.
Why is it that the Democrats are so quick to commit and defend sexual crimes?
Whether it's Al Franken, Bill Clinton or Anthony Weiner, Democratic politicians seem to have a predilection for sex scandals, and they have an army of liberals in the media who will defend them.
Apparently, the Democrats are the Party of depravity.
They don't care about the traditional family or preserving our integrity, and they're so desperate to be viewed as tolerant that they will defend the intolerable.
A Democrat was recently caught doing just that, and it proves the stunning new levels of amorality on the liberal side.
From The Daily Caller:
Democratic Arizona Rep. Kyrsten Sinema, a Senate nominee, fought to protect loopholes for men caught with child prostitutes, on the grounds that some 12-year-old children can look like adults.
While serving in the state legislature, Sinema argued against eliminating a loophole that allowed men caught with child prostitutes to use the child's appearance as a defense.
She claimed it was 'not fair' to get rid of the loophole.
'As a former social worker at an elementary school, there were children at my school, 12, 13-year-old, and some of these children look older than me.

They were much more, I mean, definitely sophisticated, developed,' Sinema said in a 2007 hearing.
'If I had seen a number of my former students at a place outside a classroom, I would not have known that those children were 12 instead of 19 or 20,' she said.
Sinema's disgusting comments draw parallels to another Democratic female politician: Hillary Clinton has also defended child rapists and shifted blame onto their victims.
Yes, we can trace the Democrat's amorality back to Hillary, easily enough.
As for Sinema, she is running to replace Jeff Flake's Senate seat in Arizona against Republican Martha McSally … and she must not be allowed to win.
It's not just the fact that she defended child rapists that makes her abhorrent. She also accepted donations from sex offenders, including one from prominent Democratic donor Ed Buck.
Buck made the news last March after a male escort was found dead in his home.
Oh, and one other thing– Sinema has also accepted money from donors who use the sex trafficking website Backpage.com.
Placing this woman in the Senate puts young girls across America at risk, plain and simple.
If Democrats ever want to be taken seriously as the Party for women, they should immediately stop defending the men who rape them.
Source: The Daily Caller