Schumer Shutdown Couldn't Stop Trump From Unleashing Surgical Strike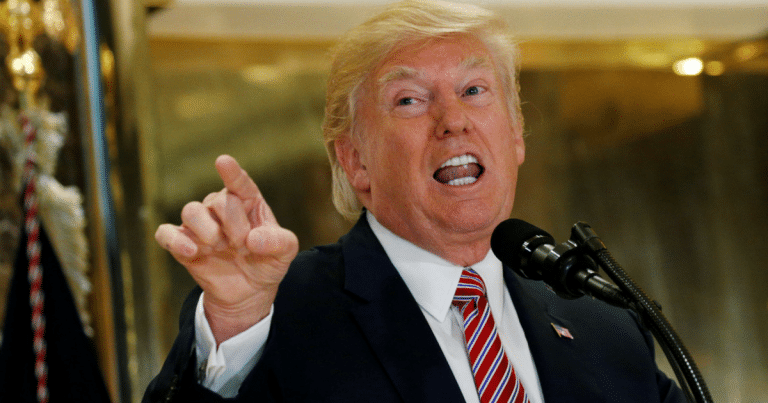 If terrorists abroad thought the recent shut-down of the federal government meant the coast would be clear for some hostile actions, they were mistaken. If they thought they might be safe from attack, they were mistaken about that as well.
The US military as commanded by the president doesn't close down because Congress fails to perform. Aircraft carriers don't pull into port and turn everything off, giving all personnel leave. Our bombers are still at the ready and capable of attacking.
So the Democrat-led shutdown of the federal government didn't stop President Trump from attacking ISIS. In fact, the world now has 150 fewer ISIS terrorists as a result of an attack made during the so-called government shutdown.
The Pentagon says it killed 150 ISIS fighters in an airstrike in eastern Syria, while the U.S. federal government was shut down Saturday.
The airstrike took in one of the last remaining pockets of ISIS control along the Euphrates River near the border between Syria and Iraq, according to a statement from U.S. Central Command, responsible for American forces in the Middle East.
The good news is that ISIS has been having a rough time of it lately.
While ISIS has lost 98 percent of its territory, the remaining 2 percent held by the terror group includes an area around the Syrian city of Al-Shaafah, where the strike took place.
Top U.S. military officials believe the head of ISIS, Abu Bakr al-Baghdadi, is hiding in the area.
No doubt he is hiding. And disguised. And who knows what all else. We can also be sure that he knows what it feels like to have multiple militaries trying to kill him.
U.S.-backed fighters in the Syrian Democratic Forces (SDF) 'assisted in target observation prior to the strikes,' according to a statement announcing the airstrike.
There are so many different nations and factions involved in the Syrian conflict, that one can be forgiven for not being able to keep the players straight.
What we do know is that Syrians worked with US forces to get rid of 150 members of ISIS. So no complaints here.
The target for the American aircraft was an ISIS headquarters with a 'heavy concentration' of ISIS fighters, who were preparing to leave the area, according to the statement.
The head of U.S. commandos in Iraq and Syria said the strike shows ISIS has not been defeated.
Even with successes such as these, it's unlikely that ISIS is going to give up and disband. Recall that we are dealing with fanatics here. They will die before they surrender or abandon their terrorist cause.
And it's guaranteed that much more will.
Source: Fox News Channel