Congress Launches Investigation into Democrat – Accused of Violating Federal Law, Carolyn Maloney in Hot Water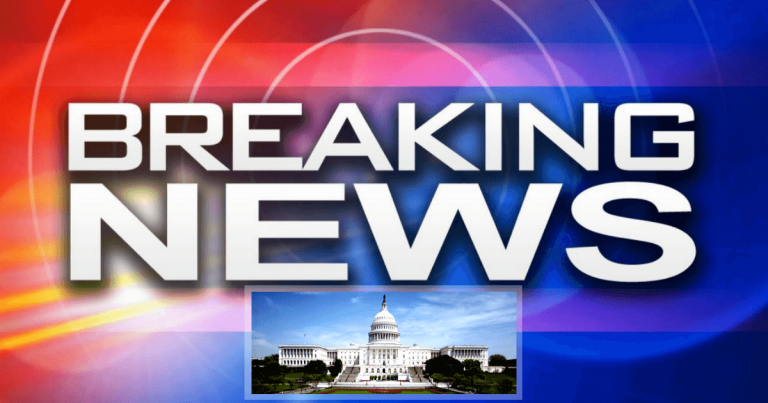 What's Happening:
With Republicans taking back the House, they have plenty to do in the coming years. They are launching numerous investigations against Joe Biden–over many concerns coming out of his administration and family. But Joe's just the first in a long line of Democrats who may end up in hot water.
Republicans leading committees will mean Democrats can't protect themselves. Pelosi was known for shielding Democrats–even after they put our national security at risk (hello, Eric Swalwell). But this Democrat won't get away with this. She is getting called out for breaking serious ethics rules–and federal law.
From Politico:
The House Ethics Committee is probing allegations that Rep. Carolyn Maloney (D-N.Y.) may have violated House rules and federal law related to seeking an invite to the Met Gala, according to an Office of Congressional Ethics report released Monday…

Investigators alleged Maloney, who has been a longtime attendee of the Met Gala, had sought out an invitation for herself after being cut from the invite list in 2016. Maloney called a former president of the Met, Emily Rafferty, to request an invite, according to testimony Rafferty gave investigators. She ended up getting an invite that year and attended every year after. Maloney told investigators she did not remember making the call.
Oh, she doesn't remember! I guess it never happened, right? New York Democrat Carolyn Maloney is being investigated for seeking an invitation to the Met Gala. Apparently, she was miffed for getting cut from the invite list back in 2016.
So investigators are saying she reached out to a former president of the Met to solicit an invite. That violates House rules, standards of conduct, and even federal law. U.S. lawmakers are not allowed to seek or accept gifts that can be considered a conflict of interest.
Congress members are supposed to be held to a high standard. They write and pass laws that influence the entire country. How can we trust that they are doing what's best for America if they are receiving special favors, treatment, and gifts–like invitations to elite events?
We all know most Washington lawmakers are swamp dwellers who are in it for the perks. They consider themselves the elite of the country and constantly enjoy this kind of special treatment. That is why we have these ethics laws–to hold them accountable.
How many liberal congress members have been called out in recent years for ethics violations? Too many to count. They have been outed for campaign finance violations, taking gifts from donors, and paying out big bucks to their family members. When are they actually going to be held accountable?
Hopefully, Ms. Maloney will be.
Key Takeaways:
Democrat Rep. Carolyn Maloney is being investigated for ethics violations.
Investigators say she solicited an invitation to the Met Gala, which is against the law.
Numerous House Democrats have been recently investigated for ethics violations.
Source: Politico