Democrats Hit With New Investigation – Evidence Reveals Midterm Crimes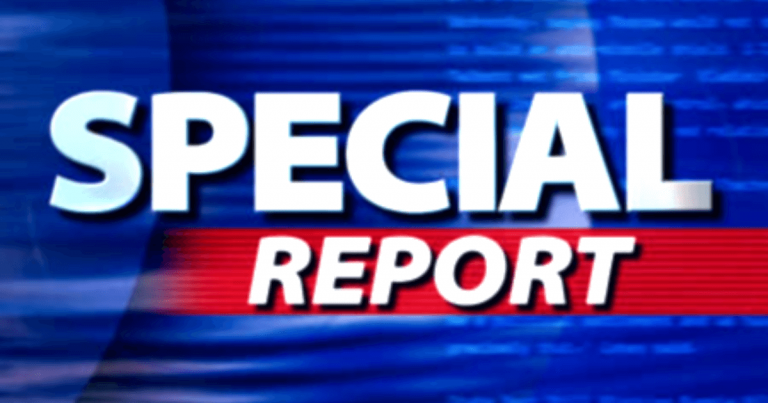 Democrats thought they would get away with it – they're getting blindsided on Thanksgiving week in an important Southern state.
The midterms were clearly tainted by Democrat corruption.
Almost every close election fell to the Democrats, and all sorts of tricks were caught.
George Soros was funneling money and people to states that wound up having voter discrepancies.
Witnesses reported seeing ballots both changed and destroyed. Boxes of uncounted ballots magically began appearing in closets and car trunks, and almost all of the uncounted ballots were cast for Democrats. What a coincidence!
Many believe Rep. Martha McSally was cheated out of her victory, and the Arizona GOP is auditing their state's shady results.
But now another southern state is getting extremely serious – they're opening a criminal investigation into Democrats. From WCTV:
Democrats conceded in the races for U.S. Senate and governor, but not before Florida asked federal authorities to investigate possible election fraud conducted by the party.

The U.S. Department of Justice declined, but the Florida Department of Law Enforcement and the Office of Statewide Prosecution say they have an opened a criminal investigation into the allegations.

Evidence reported to the Department of State suggests a possible effort by Democrats to have voters fix ballots after the state's deadline in at least four counties. Cure forms for mail ballots sent to voters by the party show the return date changed from the day before the election to two days afterwards.
SHARE if you think Democrats tried to steal the Florida elections and should pay!
Florida Democrats are playing dumb, claiming the ballot inconsistencies were just "mix-ups", but it's obvious there was wrongdoing.
Trump and Rubio are publicly pointing that out on Twitter, and thankfully they're taking voter fraud seriously.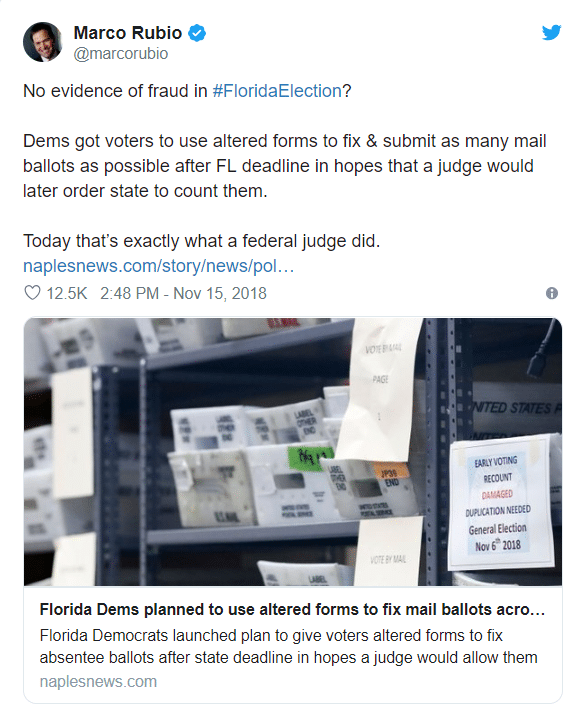 What's troubling is the fact that the United States Justice Department is not going to investigate the fraud and cheating that is going on all over the country.
The Republican Party should demand a nationwide investigation into the Left's attempts to steal elections.
Anything less is an embarrassment. Is this America, or a banana republic?
Hopefully, President Trump's new Attorney General will start holding these liberals accountable, but Americans can do their part by shunning the corrupt Democrat Party for trying to undermine our democracy.
Democrats need to be taught a lesson that trying to steal elections will land them in prison.
SHARE if you think Democrats tried to steal the midterms across the country and need to pay!
Source: WCTV