After Democrats Wiped Out in Key NY Seats – Losing DCCC Chair Maloney Blames AOC For Utterly Failing the Party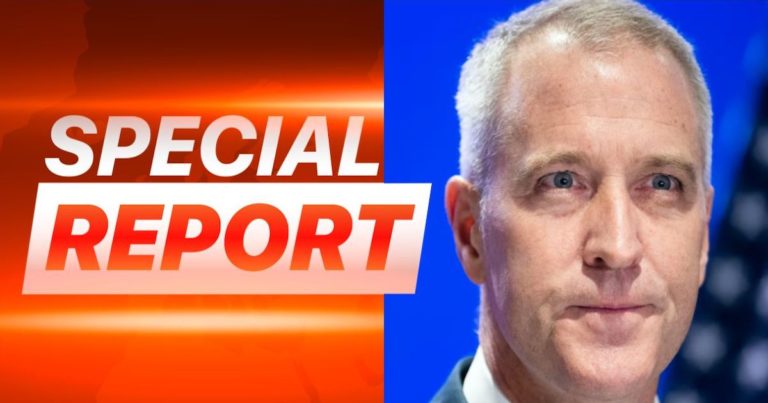 While the "red wave" didn't really happen in Washington, Republicans did make important strides in several blue states.
This includes New York, where Democrats suffered multiple key losses. The GOP was able to flip several seats in the leftist stronghold, which caused Democrats to start pointing fingers.
And one leader is blaming NY's most controversial politician — Rep. Alexandria Ocasio-Cortez.
Rep. Sean Patrick Maloney (D-NY) is head of the Democratic Congressional Campaign Committee, and he ripped into AOC for failing the party before midterm voting began.
Maloney first blamed the media for the losses in the state, but also admitted that Gov. Kathy Hochul hurt down ballot Democrats across the board.
Then he turned his ire on Ocasio-Cortez, who had previously blamed Democrat leadership on losing those seats. Obviously, Maloney wasn't pleased with AOC's remark, and he delivered a strong message.
That message is simple: he believes AOC did little or nothing to help her party.
Via The Daily Wire:
The last time I ran into A.O.C., we were beating her endorsed candidate two to one in a primary, and I didn't see her one minute of these midterms helping our House majority.

…let's be clear, she had almost nothing to do with what turned out to be an historic defense of our majority.

Didn't pay a dollar of dues. Didn't do anything for our frontline candidates except give them money when they didn't want it from her.
Maloney also said that suburban voters "rejected the ideas that she's most associated with, from defunding the police on down."
He admitted that Ocasio-Cortez is an "important voice" in the political sphere, but when it came time to push the Democrat agenda through Congress, "she was nowhere to be found."
It didn't take long for AOC to respond to Maloney's comments, though.
She claims that Democrats came to her for donations to important races and she delivered:
SPM courted me for donations to swing races & it was the 1st thing I did this term.

Over a quarter million for Dems this cycle, DCCC facilitated some & now he denies it. – If he isn't aware of my visit to CA & efforts we put in, that's on him.
Ocasio-Cortez added that if Maloney didn't see her, "perhaps it's because he as a party leader chose not to see nor value prominent members of his party for years."
There has been plenty of finger-pointing going on in Washington this week.
Republicans are trying to assign blame for failing to pull off the "red tidal wave," and a lot of that blame is falling on former President Donald Trump.
On the Democrat side, they're turning their attention to certain leaders who supposedly dropped the ball before voting began. And as far as Rep. Maloney is concerned, one of those leaders is AOC.
Either way, D.C. will likely remain split on just about every important topic, no matter what happens with chamber control.
Key Takeaways:
DCCC leader Rep. Sean Patrick Maloney blamed Rep. Alexandria Ocasio-Cortez for losing seats in NY.
He said suburban voters rejected her ideas, and she was "nowhere to be found" when it came time to push the Democrat agenda.
AOC responded by saying they courted her for donations, and accused Maloney of "not seeing or valuing prominent members of his party."
Source: The Daily Wire