Democrats Turn Against Their "Powerless" President – Joe Biden Can Only Make Excuse After Excuse, Not Fix Things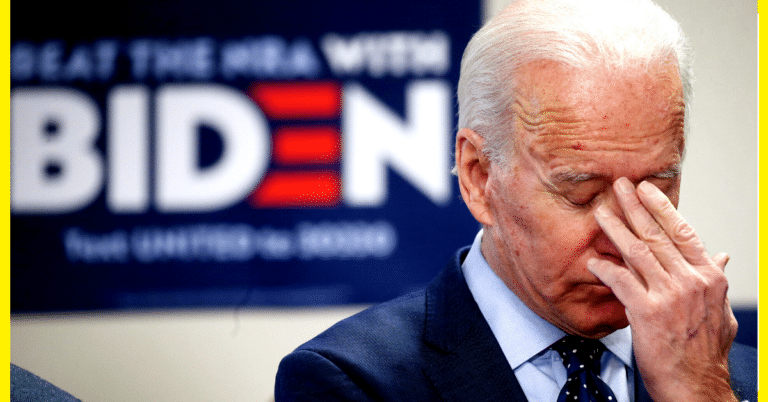 What's Happening:
Joe Biden campaigned on being a better leader than Donald Trump. Yet it's been a year and a half, and not much has gotten done.
At this point in Trump's presidency, the walling was going up, taxes had been slashed, and paychecks were rolling.
And now, Democrats are getting fed up with their "powerless president" who is only good at making excuses.
From The Hill:
President Biden is finding himself largely powerless to address a spate of setbacks in recent weeks that have sparked alarm among Democrats about the state of the country…

The steps and statements Biden has taken and given, in this context, are seen as much too little.

"Our house is on fire and it seems like they're doing nothing to put the fire out. They're just watching it with the rest of us."
Democrat activists are outraged that Biden is largely powerless to address the many problems hurting the country.
Those include rising prices for food and other necessities—and staggeringly high gas prices.
(Although you and I know Biden can easily fix gas prices by reopening drilling, but not even Democrats are willing to do that.)
One strategist admitted that Biden is just sitting around watching it happen.
They are upset, however, not because all these problems are hurting people. They are mainly upset because this will hurt their chances in November.
The reason Biden hasn't really gotten anything done is because these crises are the direct result of his policies. To fix them would require reversing policies his own party wanted.
It seems they are upset with the wrong person. Biden is just the DNC's yesman.
The party's platform was to shut down the oil industry, push radical spending, and ignore foreign crises.
But now they are upset that Biden is unable to fix anything. Hey, you made it this way!
The reality is, that Democrats sat back and applauded Biden's agenda. They refused to cooperate with Republicans to pass meaningful legislation.
Rome is burning because of them. Biden's not the only one sitting around watching it burn.
Key Takeaways:
Democrat strategists are outraged over Biden's "powerlessness" to fix problems.
They blame Joe for numerous crises that he has done little to address.
Most of the problems were caused by decisions Biden and his party made.
Source: The Hill