Democrats Turn Their Secret Weapon Onto Their Own People – They Just Used The R-Word On Filibuster Holdouts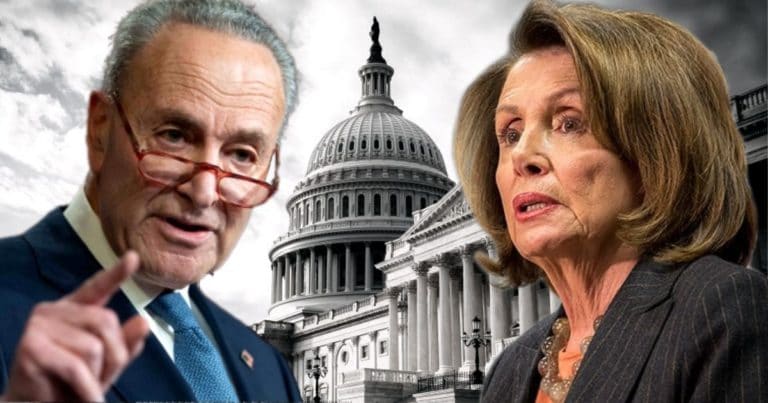 What's Happening:
Democrats want to do away with any pretense of cooperation by eliminating the filibuster.
Once they realized they'd have to work with Republicans to pass legislation, they quickly pushed a move that would destroy the Senate as we know it.
Republicans are united against the elimination of the filibuster. But technically, Democrats can force the issue with a simple majority vote.
Two Democrats stand in their way, Manchin and Sinema, who both hail from conservative-leaning states.
So, the radical left is preparing a scorched-earth policy against them.
From Politico:
Black civil rights leaders, voting rights advocates and elected officials are ramping up their lobbying of Senate Democrats to nix the filibuster, arguing that they can keep the rule in place or pass voting rights legislation, but not both…

"The pressure that we are going to put on Sinema and Manchin is calling [the filibuster] racist and saying that they are, in effect, supporting racism," Sharpton said.
Democrats, out of real ideas, are resorting to their same tired, pathetic tricks.
They are now dragging out old skeleton Al Sharpton, a once-respected Civil Rights leader, to baselessly accuse Sinema and Manchin of "racism" for supporting the filibuster.
How can that even make sense? It doesn't. Sharpton and other leftists are saying that the "only way" new Civil Rights laws are passed is with zero Republican support.
Apparently, only the radical, un-Constitutional "Equal Rights Act" being passed around Congress is a viable Civil Rights bill. Any legislation that welcomes the input of both liberals and conservatives is unacceptable… to a group that is actively trying to silence a minority.
Democrats always drag out the "R-word" when they are out of ideas.
Why isn't Sharpton and other Democrats calling on Republicans to support new Civil Rights legislation? Isn't the fight for Civil Rights really about bridging the gap between Americans?
Wasn't that always the goal? Instead, these bitter, power-hungry leftists only care about forcing an agenda that conveniently gives them more power, more money, and more say in how Americans live their lives.
Ironically, it is the opposite of Civil Rights.
The question is, will Sinema and Manchin buckle under this pathetic slander?
Key Takeaways:
Democrats accuse Sens. Manchin and Sinema of racism for supporting the filibuster.
They claim that nuking this rule is the "only way" to pass new Civil Rights legislation.
The bill they want passed is a radical law deemed unconstitutional by Republicans.
Source: Politico