Democrats Execute Next Step of Their Supreme Court Plan – Activist Groups Demand Protests at Justice's Homes, Pressure Alito to Cancel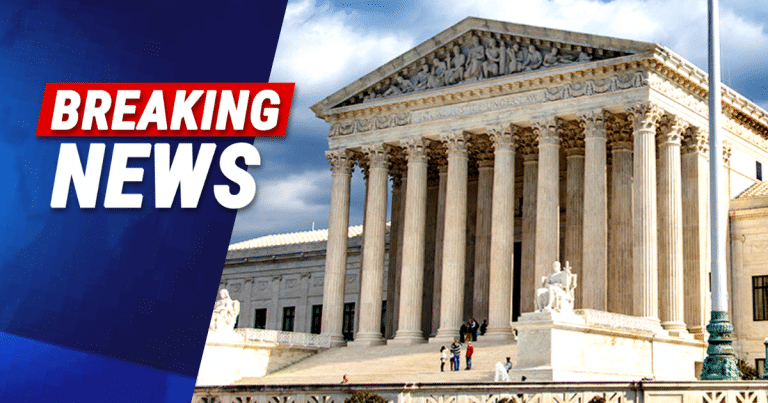 What's Happening:
It seems clear why the draft opinion from the Supreme Court was leaked. Someone with access to the court likely wanted to prevent the ruling from happening.
They possibly broke laws to incite outrage among leftists. And since the news came out, deranged pro-choicers have made all kinds of wild demands.
Protests have grown outside the court. And now, activists group are taking other steps to undermine our judicial process.
From Fox News:
Left-wing activist groups are planning to send protesters to the homes of conservative Supreme Court justices following a leak indicating the court may soon overturn Roe v. Wade.

The activists are organizing under the moniker "Ruth Sent Us" and have published the supposed home addresses of Justices Amy Coney Barrett, John Roberts, Samuel Alito, Brett Kavanaugh, Clarence Thomas and Neil Gorsuch.
Way to be on the wrong side of history, Democrats. Radical activist groups are releasing the home addresses of Supreme Court justices online.
Their goal is to send their deranged, unhinged, abortion-loving goons to the homes of our justices.
They think that by breaking the law to trespass or harass these justices, they will intimidate them into not overturning Roe v. Wade.
Let that sink in for a minute. Democrats are so determined to keep legal a practice that ended the lives of 50 million Americans, that they'd undermine the very system they claim to uphold.
Proving that they only love democracy—when it's serving their agenda.
But do these abortion activists really think this is going to work? Similar actions have occurred over the years by leftists. They have harassed Republican senators, in some cases going to their homes.
In one case, they tried to threaten Sen. Susan Collins into not supporting Trump's SCOTUS pick. But that move backfired, as the Republican was more motivated to not give in to the intimidation.
There is even more reason to believe the same thing will happen this time. Supreme Court justices are not elected officials. They do not fear protests, because they cannot be voted out by citizens.
These bully tactics will only end with arrests of protesters. And perhaps make the court even more ready to overturn Roe.
But by all means, Democrats, show your true colors to the country, and see how that goes in the midterm elections.
Key Takeaways:
Abortion activists are planning to harass SCOTUS justices at their homes.
They are trying to intimidate the justices into not overturning Roe v. Wade.
Source: Fox News