After Democrats Cancel Troop Paychecks – Trump Drops Washington Hammer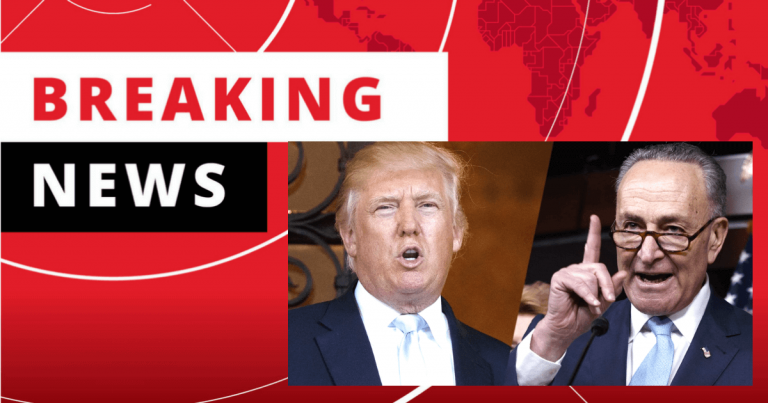 Schumer tried to ruin New Year's for our troops, but Donald wouldn't let that stand.
As the government shutdown enters a second week, Democrats are blaming the President and telling sob stories of broke government employees to guilt-trip Americans.
But it's the Democrats are shutting down pay and who won't make a deal with President Trump. He even canceled his holiday plans to meet with the Democrats, but they are still on their tropical vacations.
While many federal employees are non-essential workers, there are those who will be working through the shutdown to protect Americans… but they may not get paid.
Now the President is stepping up to make sure that doesn't happen to America's finest.
From Washington Examiner:
Concerned about U.S. Coast Guard forces losing a paycheck in the partial government shutdown, President Trump personally urged his team to find a solution that would allow the administration to make this week's $75 million payroll, according to officials.

Military personnel under the Department of Defense are not included in the shutdown, because their appropriations were approved earlier in Congress.
And then the good news (for now) came in:
Will Coast Guard members get paid on Dec. 31? Yes, the Administration, the Department of Homeland Security, and the Coast Guard have identified a way to pay our military workforce on Dec. 31, 2018.
SHARE to thank President Trump for fighting Democrats and helping our Coast Guard!
Trump is a problem solver who gets things done, and he loves our service members enough to make sure they get their paychecks.
Our armed forces have no greater protector than our Commander-in-Chief.
None of the vacationing Democrats are saying anything positive about this gesture because it doesn't help their anti-Trump agenda.
And if the Democrats keep up their temper tantrum, the Coast Guard may not get paid on Jan. 15, 2019 if the shutdown continues.
Maybe pay should be withheld from Congress! How fast would Chuckie and Nancy negotiate a deal then?
SHARE if you think Congress shouldn't get paid during the Democrat shutdown!
Source: Washington Examiner