Democrats Blame Trump For Major Scandal – But GOP Leader Fingers The Real Culprit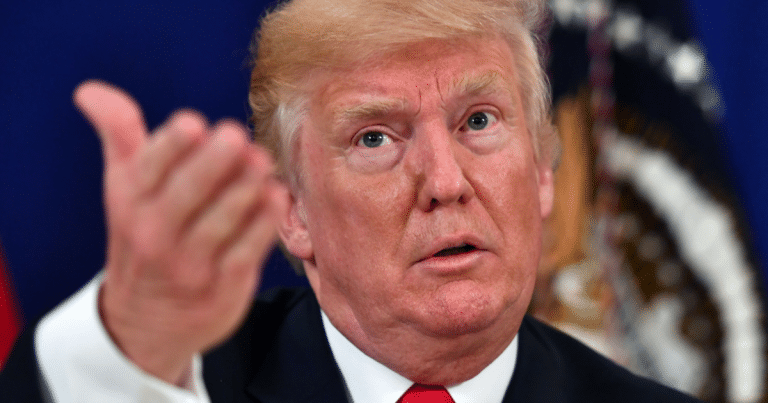 Democrats always look for a scapegoat.
This is a tactic frequently used by the left; Hillary Clinton did it during the election, when she accused Trump of being a Russian puppet.
And after Trump won the presidential election, leftists did it again:
They claimed Trump conspired with Russia and then, after that was proven false, they turned around and condemned Trump for the dangerous situation with Russia.
Most recently, the left had a meltdown down over what Trump did overseas; right now, they're throwing accusations around like live grenades.
But one American patriot took to Twitter to set the record straight once and for all. Remember this guy?
From IJR:
"As some blame President Donald Trump for our situation with Russia, House Majority Whip Steve Scalise (R-La.) took to Twitter and argued that we got to this point under the Obama administration.
Scalise began by saying that he believes Trump met with Putin 'from a position of American strength':
President @realDonaldTrump went into this meeting with Putin from a position of American strength to combat Russian aggression, but it's important to remember how Russia was allowed to get to this point. https://t.co/Fni4HSAAZn

— Rep. Steve Scalise (@SteveScalise) July 16, 2018
Scalise then joined many on Twitter in laying out some of the largest missteps of former President Barack Obama, former Secretary of State Hillary Clinton, and the rest of the Obama administration.
March 2009: President Obama and Secretary Clinton hit the reset button on relations with Russia. pic.twitter.com/5GafJAyww0

— Rep. Steve Scalise (@SteveScalise) July 16, 2018
March 2012: President Obama promises Russia flexibility on missile defense in return for "space" during his final election. pic.twitter.com/vcBPKc2M9v

— Rep. Steve Scalise (@SteveScalise) July 16, 2018
October 2012: President Obama mocks Governor Romney in a presidential debate for saying Russia is our number one geopolitical foe; Democrats, Liberal Media join in. (video via @FreeBeacon) pic.twitter.com/D1d8lPMmJo

— Rep. Steve Scalise (@SteveScalise) July 16, 2018
August 2013: Russia-backed Syria crosses President Obama's "red line" with a chemical weapon attack on its own citizens; President Obama fails to respond with force despite his original threat. https://t.co/sc3iRd4Jdg

— Rep. Steve Scalise (@SteveScalise) July 16, 2018
The reckless Democrats are responsible for making the America/Russia relationship worse, and it happened long before Trump came along.
President Obama and Hillary Clinton did nothing as Russia ran rampant across the globe; they played games with the Kremlin, ignoring their abuses in the Middle East and Eastern Europe.
Only now are liberals outraged, since they think Russia interfered with our election.
But if things are bad with Russia, it was all Obama's fault. You can't lay this at the feet of the current President, though the left-wing media continues to try.
Scalise correctly puts all the blame on the Democrats': They will have to own the current problems with Russia. Their irresponsible behavior with the superpower has led us to this situation.
On the flip side, President Trump is doing the hard work to fix their mistakes.
This is why we have to support Trump. He has to know that not everyone in America is fooled by the liberal lies!
Share and spread the word!
Source: IJR