After Democrats Try Sneak Attack on Trump – Then Obama-Appointed Judge Issues Major Ruling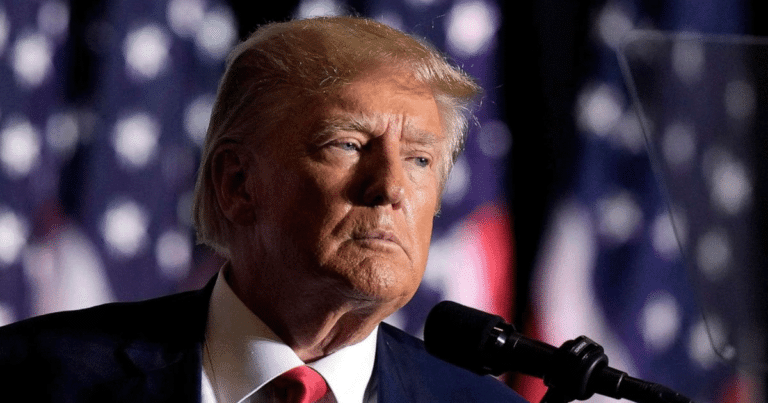 What's Happening:
Recently, Americans learned that a Democrat secretary of state explored ways of removing Donald Trump from the GOP primary ballot. The politician alleged that the 14th Amendment allowed him to ban Trump from running. Outcry among Americans, including listeners of Charlie Kirk's radio show, appeared to change the man's mind.
But that has not been the first or only attempt by activists to prevent Trump from appearing on ballots. In the red state of Florida, several individuals filed a lawsuit against Donald Trump. An attorney, along with two others, claimed Trump cannot run for president. This is what Judge Rosenberg, an Obama-appointed, decided.
From The Post Millennial:
A lawsuit brought in a Fort Lauderdale court to pose a 14th Amendment challenge to President Donald Trump's run for a second term in office was dismissed on Thursday by Judge Robin Rosenberg. The Obama-appointed judge determined that the plaintiff in the case had no standing to bring it…

Rosenberg continued in the ruling that "an individual citizen does not have standing to challenge whether another individual is qualified to hold public office."
Boyton Beach attorney Lawrence Caplan joined two other individuals to prevent Trump from running for president. They were claiming that the 14th Amendment could be used to bar Trump from running for public office. Their grounds were accusations by Democrats that Trump staged an insurrection on January 6, 2021.
The judge, an Obama appointee out of Fort Lauderdale, quickly dismissed the case. Judge Rosenberg concluded that the Democrats did not have standing to bring this case against Donald Trump. Furthermore, she ruled that one citizen does not have the power to challenge another citizen's qualifications to run for office.
This ruling comes as several criminal trials against Donald Trump are underway. Federal and state prosecutors, Democrats, have charged Trump with a variety of crimes stemming from the 2020 Election. Trump has long maintained his innocence and has claimed the election was undermined through fraud.
The unprecedented move by political rivals against a former president has left legal experts baffled. Many have wondered if a former president can be convicted. Others have speculated on if he can hold office if convicted in any one of these cases.
Key Takeaways:
A group of Democrats sued to block Trump from running for president.
Federal Judge Rosenberg, an Obama appointee, dismissed the case.
This comes as Democrats pursue criminal charges against Trump.
Source: The Post Millennial