Dershowitz Drops Gavel on Anti-Trump DA – Bragg Faces the Worst Fate in His Profession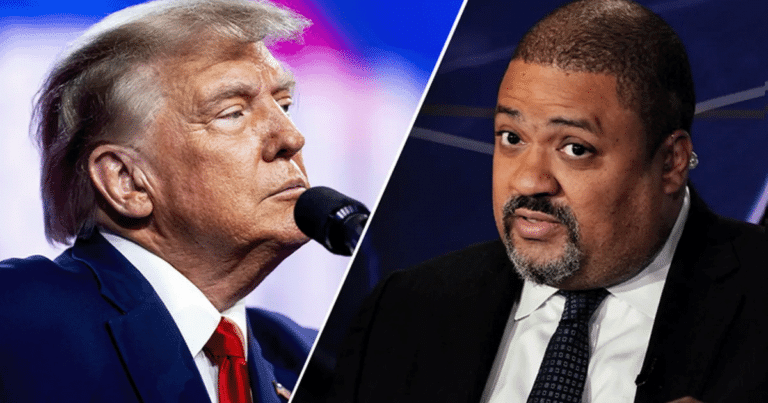 What's Happening:
America is still waiting for Democrat DA Alvin Bragg to actually indict Trump. Rumors suggested the leftist was planning on arresting Trump last week, over accusations related to an old scandal. But the DA had to delay several times. This week, reports suggest that he might go ahead with his shocking move against the former president soon.
But does this DA really have a case against Trump? Many legal experts say now. They have poked holes in Bragg's claims, claiming he cannot prove Trump committed a crime. Now, one legendary lawyer is giving Bragg a very sober warning.
From Mediaite:
Former Harvard law professor Alan Dershowitz claimed Alvin Bragg could lose his law license — if the Manhattan district attorney does go ahead with indicting former President Donald Trump, and uses Michael Cohen's testimony to do it…

"It's unethical to put a witness on the stand who you know is lying, and he has to know that Cohen will be lying. Or he tries the case without Cohen, which would be very difficult, or he does the right thing: he drops the case."
Renowned lawyer and constitutional experts Alan Dershowitz revealed that the DA trying to indict Trump might lose his law license. The reason? Dershowitz is convinced that Bragg's "star" witness, former Trump lawyer Michael Cohen, is lying.
Cohen has been at the center of this supposed scandal for years. He has accused Trump of breaking the law. But previously Cohen was the one going to jail for lying. A letter from 2018 shatters Cohen's claims.
Dershowitz believes that Cohen is lying about Trump's involvement. And that Bragg has to know Cohen is lying. So, if he uses Cohen's testimony in court, Bragg could lose his license to practice law. It could be a devastating blow to his career.
The famed lawyer said that Bragg only has two real options. Pursue the case without Cohen, which might leave him with no case at all. Or, just drop the case and admit he never had a charge against Trump in the first place.
Without Cohen's testimony, Bragg might not have anything else to use against Trump. But will he be smart enough to drop this case?
Many people believe Democrats are doing this over politics. They are hoping to indict Trump, so he can't run for president. They fear what might happen if he makes it to the general election. So, they could be pressing this case just to stop Trump from winning.
But Dershowitz believes the "right" thing to do is just drop the case. Will Bragg do that, though? I guess we'll have to find out.
Key Takeaways:
Alan Dershowitz warned DA Bragg could lose his license over this Trump case.
He said this could happen if Bragg uses false testimony from Michael Cohen.
Dershowitz said the right thing to do is to drop the case.
Source: Mediaite