After Disney Fires Actress Over Conservative Tweet – The Media Giant Gets Plastered With Calls For A Boycott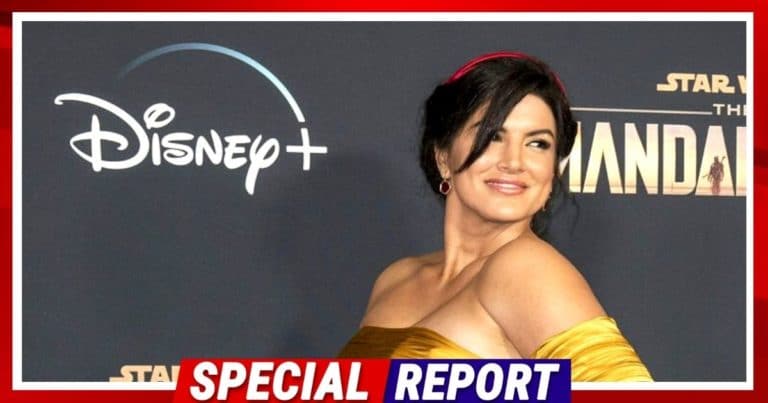 What's Happening:
Disney has a long history of attacking anyone who might have views right of center.
We all remember when they fired Rosanne, even after her revived show broke ratings records.
Now, it seems they fired a popular star of The Mandalorian, because of some comments she made on social media.
From Daily Wire:
Disney reportedly cut ties this week with conservative actress Gina Carano, one of the stars of Lucasfilm's hit TV series "The Mandalorian," on Wednesday. The alleged cause of the firing was a series of posts Carano made on social media that critics claimed were offensive.
But it seems there has been a long campaign by SJWs online to get Carano fired, because they assumed she was conservative.
The real irony, of course, is that another star of the same show, Pedro Pascal, posted equally controversial comments online. But because they seemed to be anti-Trump, he gets to keep his job.
The backlash against Disney has been fast and fierce. They might soon regret what they did.
From Page Six:
The firing of outspoken actress Gina Carano from "The Mandalorian" over her Twitter posts sparked a galaxy-size backlash Thursday — with calls to cancel Disney+ trending online…

But her ousting by Lucasfilm provoked outrage among those who said it was yet another example of cancel culture run amok, with #CancelDisneyPlus quickly trending on social media as fans decided to give the streaming service a dose of their own medicine.
Soon after word spread that Disney fired Carano (with prejudice) over her political comments, fans fired back.
#CancelDisneyPlus and other similar phrases started to trend online. Users quickly shared they were canceling their Disney+ subscriptions over the company's move.
The Mandalorian is arguably the biggest show on the platform, a significant reason many have subscribed. For the company to fire a popular actress, who starred in the show, over perceived political views, might be the straw that broke the cancel culture's back.
One of the particularly upsetting aspects of this story, for many fans, is how Disney doesn't seem to mind Pascal's own controversial comments. He made similar comparisons, but because he was (wrongly) attacking the Trump administration, apparently Disney doesn't care.
In the statement announcing Carano's firing, the company went out of its way to attack her comments. They are making it very clear they are canning the popular actress over a few social posts.
Clearly, Disney is putting tweets ahead of what fans want. It might end up hurting them big time.
Key Takeaways:
Disney fired The Mandalorian actress Gina Carano, over political comments.
But they did not fire Pedro Pascal over similar comments, because of his liberal views.
In response, #CancelDisneyPlus and other trends spread, as fans fought back.
Source: Daily Wire, Page Six