Woke Disney Suffers a Major Loss – Their Florida "Power Grab" Plan Just Self-Destructed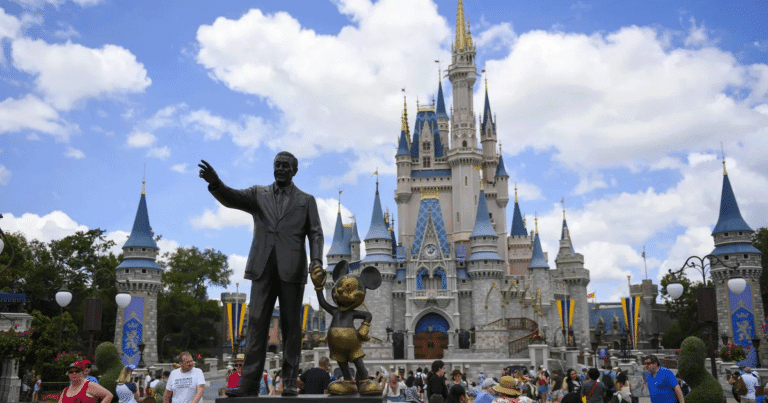 What's Happening:
Far-left company Disney went to war with the state of Florida. The company, which enjoyed a cooperative relationship with Florida for years, turned on the state after it passed a law protecting children from groomers. Florida Gov. DeSantis revoked Disney's special privilege in a stern rebuke.
But the woke company proved it had little respect for law and government, when it coerced the officials overseeing the Reedy Creek Improvement District to sign over their power to Disney. These obviously sell-out officials effectively made Disney a government, circumventing DeSantis's decision. But in its mad dash to violate law, Disney screwed up.
From The Federalist:
Disney leadership thought the company out-maneuvered Florida Republican Gov. Ron DeSantis this year after a last-minute agreement with local officials gave the theme park virtually unlimited developmental power. But sources tell The Federalist that Disney's corporate lawyers missed the fine print in Florida statute governing tourist districts.
Disney got the supervisors of the Reedy Creek Improvement District to sign a last-minute resolution giving Disney "maximum authority" over the land on which Disney World is built. Yeah, that sounds like a good idea. Give a company–that is not beholden to democracy or elections–total control of a piece of a state.
Clearly, these "supervisors" were pressured or bribed into doing this. Disney got them to sign over the power, to avoid Florida's recently-passed bill that revoked its control over the land. But according to reports, Disney neglected part of the process, making the move void.
According to state law, Disney had to hold two public hearings before the change. And it had to notify by mail all affected property owners before the first public hearing. But Disney failed to notify property owners, making the entire scheme illegal.
This means Disney cannot claim total ownership of the Reedy Creek Improvement District. And DeSantis's move to strip them of power still stands. Disney will try this again, but it might be too late–as the law will soon go into effect.
For a company that's run by Democrats, they seem shockingly undemocratic. Disney tried to intimidate a state into overturning a law, passed legally by elected officials. They are now trying to undermine existing law so they can run the district without any government oversight, effectively making Disney a government within the United States that is not beholden to voters.
Why would anyone allow that to stand?
Key Takeaways:
Disney tried to prevent Florida from taking over the land on which Disney World is built.
But the company neglect one of the three requirements, making the scheme void.
Florida stripped Disney of its power over Reedy Creek Improvement District, forcing them to obey the state.
Source: The Federalist