After Disney Kingdom Goes Woke – The Entertainment Empire Just Went Broke, Gets Set for Layoffs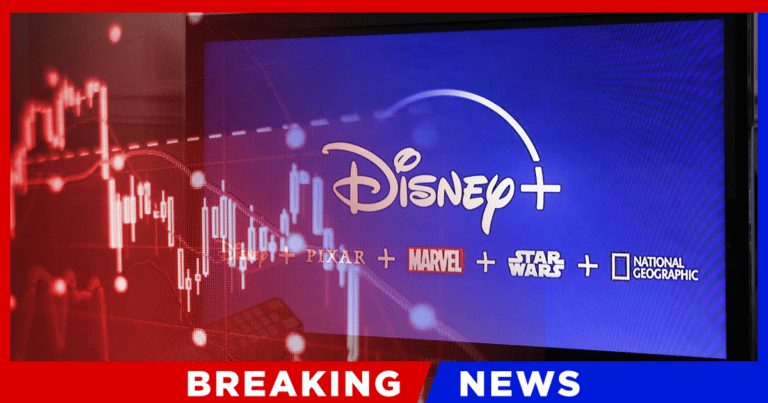 What's Happening:
For decades, Disney was the leader in family-friend entertainment. In a sea of immoral, Hollywood garbage, Americans trusted Disney to provide wholesome content for everyone. But those days are long gone.
Disney revealed its "woke" agenda when the company tried to block a Florida law protecting school children from sexual and transgender content. Top Disney executives revealed they were going to push more sexual and LGBT content in shows geared toward children. They made no apologies for embracing radical leftist politics.
And now, the company is in big trouble.
From Trending Politics:
Things aren't going well for the Woke Kingdom, the Walt Disney Company, which saw a share price collapse and appears to be set for a round of layoffs after missing earning expectations by over $1 billion, with the Disney+ streaming service losing a whopping $1.5 billion. That's a 40 percent greater loss than analysts were expecting from the woke entertainment giant's streaming service.
We predicted, months ago, that Disney's opposition to Florida's Parental Rights Law was going to hurt them. And guess what? Disney missed earnings by a staggering $1 billion. Its precious streaming service, Disney+, has lost $1.5 billion.
These terrible numbers will result in a hiring freeze and layoffs, according to CEO Bob Chapek. This isn't supposed to happen to one of the largest companies in the world. Just a few years ago, Disney was breaking records with its big-budget films and new streaming service.
But the woke company took beloved franchises like Marvel and Star Wars and used them to advance woke social politics. It polluted its popular streaming app with feminist propaganda and content that celebrated BLM.
Add to that its shocking move to interfere with a state's legislative process. Well, you have a recipe for disaster. Customers announced earlier in the year they were ditching Disney. And that has cost the company over one billion dollars.
A company as big as Disney shouldn't be laying anyone off. But even Disney can survive losing billions. If only it had stuck to the time-test strategy of staying out of politics and just providing content everyone can love.
But the House of the Mouse has fallen to the dark side. Its top executives can't help but use this massive company to shove woke garbage down Americans' throats. But Americans don't have to stick around and take it.
And, guess what, they aren't.
Key Takeaways:
Disney will be forced to make layoffs after losing over one billion dollars.
The company has been failing ever since it announced its woke agenda.
Its streaming service, Disney+, has lost $1.5 billion.
Source: Trending Politics