DNC 'Mis-Communications Director' Sparks Confusion – She Misspeaks, Says "We Are Not Officially Nominating Joe Biden"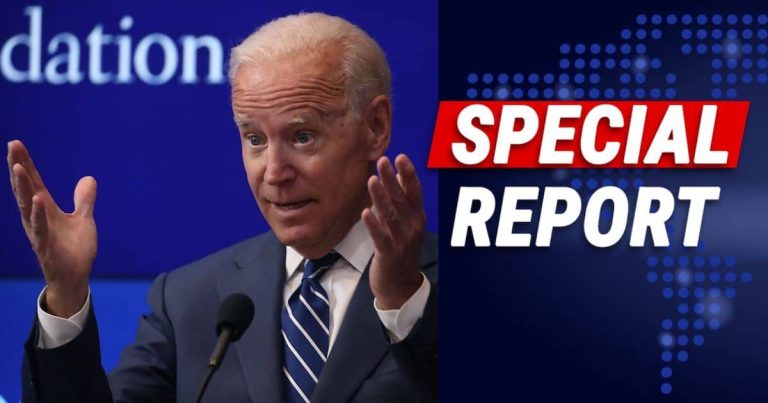 Last we checked, Joe Biden is the Democrat Party's presumptive nominee for President.
The other primary candidate, Sen. Bernie Sanders, suspended his campaign last month. And everyone assumed Biden would be taking on Donald Trump in November.
But wait — maybe this isn't official.
The Communications Director for the Democratic National Committee (DNC) created some confusion during a recent appearance on Fox News:
When asked if the upcoming Democratic convention might not happen due to the current epidemic, Xochitl Hinojosa had a surprising response.
She probably misspoke, but she didn't correct herself, and it really isn't what most of us were expecting:
First of all, our convention has to happen, because we are not officially nominating Joe Biden in order to take Donald Trump.

So our convention is happening. There is business that has to happen.
Someone should probably tell Joe Biden that the DNC Comms Director just said this on national television. pic.twitter.com/tjoXCKTjeO

— Lauren Boebert for Congress (R-CO3) (@laurenboebert) May 14, 2020
Well, THAT'S interesting.
It's true that Biden's nomination isn't official. After all, that's why he's currently only the "presumptive" nominee for President of the United States.
But most politicians and journalists believe it's all but inevitable, that Biden has the spot nailed down.
However, it now appears that it might be less written-in-stone than we previously believed. She probably needs to clarify her statement.
The DNC's convention was supposed to take place in July and has since been rescheduled for August.
The other option would be to hold a virtual convention, which wouldn't have the same national impact but would at least put the Democratic Party back in the spotlight.
The Rules and Bylaws Committee just voted to "grant convention organizers in Milwaukee the authority to design an event that won't require delegates to attend in person amid the coronavirus pandemic."
But the larger point here raised some eyebrows. It seems the DNC may not be prepared to say flat-out that Joe Biden is their choice to take the debate stage against Trump.
Definitely food for thought … wouldn't you agree?
Do you think there's any chance Joe Biden WON'T get the nod from Democrats? Let us know in the comments below!
Source: Breitbart