Major Domino Crashes Down on President Biden – More Recession Concerns Shake the Nation After Housing Starts and Sales Plummet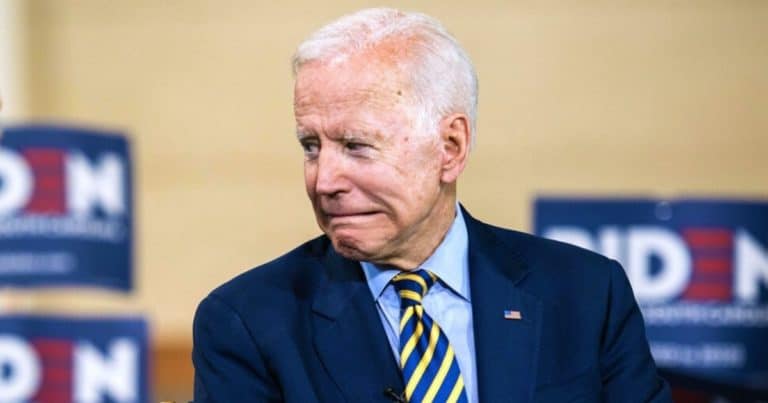 What's Happening:
The media has been hiding economic reports over the last few weeks. As we get closer to the midterms, they will be doing what they can to protect Democrats.
But Americans continue to suffer from inflation, high gas prices, and other stains on their wallets. And now, another sign has come out that the recession is already on us.
From Washington Examiner:
Housing starts measure the annualized change in the number of new residential buildings that began construction. Last month, they declined by a hefty 9.6% to a 1.45 million annualized rate after posting slight gains in June, according to a Tuesday report from the Commerce Department.
If the rising price of ground beef or unleaded regular didn't tip you off that the economy isn't great, this will.
The number of housing starts in July fell a steep 9.6%. This number measures how many new residential buildings begin construction.
Even a slight drop suggests a weakening economy. The housing market is always the first industry to suffer in a recession (or a depression).
When things are bad, people cut back on spending. The bigger expenses, like houses and cars, are cut first.
Then everything else quickly follows. These cutbacks force companies to make cuts themselves. In some cases, they lay off as many workers as possible.
So, this number is much more important than you might realize. New housing products dropped last month.
That's consistent with other numbers that have come out recently. Inflation is hitting construction, as everything is costing more.
The housing bubble from 2020 long burst. Americans don't want to risk moving or buying a new home, because it's just too expensive.
The rest will come shortly, whether Biden believes it or not.
UPDATE: And just in, now housing sales just smashed through the floor. From CNBC:
Sales of previously owned homes fell nearly 6% in July compared with June, according to a monthly report from the National Association of Realtors.

Sales dropped about 20% from the same month a year ago.

"In terms of economic impact we are surely in a housing recession because builders are not building," said Lawrence Yun, chief economist for the Realtors.
The fallout from Biden's leadership just keeps piling up, folks.
Key Takeaways:
The number of housing starts dropped in July by 9.6%, a sign of a recession.
Inflation is driving up the price of homes, discouraging Americans to buy.
Joe Biden continues to ignore signs we are in a recession, as the economy suffers.
Source: The Washington Examiner, CNBC