After Don Lemon Makes Concerning Haley Comments – The CNN Host Gets Blasted by Both Sides, Goes Missing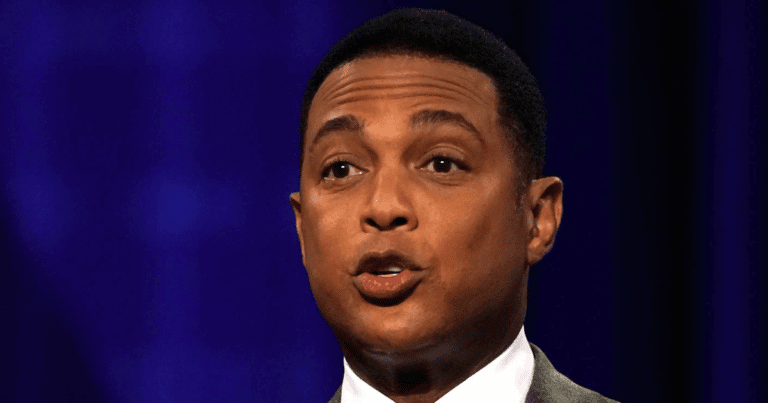 What's Happening:
If there was anyone on CNN worst than Brian Stelter, it would have to be Don Lemon. The left-wing "journalist" had long used his show as a soapbox to spread his political views. I guess when you are a gay, black man in the mainstream media, you think you're invincible.
But Lemon was knocked down a few pegs after CNN canceled his show and made him one of three hosts of a morning program. Perhaps Lemon was still smarting from this insult, when he decided to law into GOP candidate for president, Nikki Haley. While being flanked by two women, Lemon claimed that a woman over 40 was no longer in her "prime" and shouldn't run for president.
Well, as you can imagine, this did not sit well with conservatives.
From Daily Wire:
Megyn Kelly said on Thursday that CNN host Don Lemon has "a pattern" of making "sexist" comments to his female colleagues following his remarks about Republican presidential candidate Nikki Haley not being in her "prime."
Kelly pointed to numerous instances where Lemon not only insulted conservative women like Nikki Haley, but his own liberal colleagues. And it seems Lemon's own allies were outraged by his remarks.
From Fox News:
A CNN insider told Fox News Digital that while everyone makes mistakes, women inside the network were extremely upset with his comments.

Another insider described it thusly: "Everyone's annoyed… People are definitely upset about it."
Wow. People within CNN were ticked off at Lemon. One even said, "None of it made sense, it was a stupid thing to say." It seems Lemon wasn't just being partisan. He exposed his own sexist attitudes toward women.
And now, CNN might have had enough.
From New York Post:
Don Lemon was conspicuously absent from "CNN This Morning" on Friday just 24 hours after he put his foot in his mouth with a sexist comment about 51-year-old Nikki Haley being "not in her prime" — prompting co-host Poppy Harlow to walk off the set.
Lol, wow. A day after Don Lemon insulted all women over 40, he was absent from his co-host job on CNN This Morning. The only thing the hosts said about it was that Don "has the day off." Yeah, he does!
He might have every day off after this. What kind of imbecile insults women, while sitting next to his two co-hosts, who are women?
Lemon might have gotten away with that kind of behavior before. But as CNN struggles to claw back an audience, you better believe the higher-ups won't take kindly to Lemon's brand of bigotry. Lemon has long been caught up in scandals and reports of staff mistreatment.
Will this be the thing that finally gets him booted from CNN? Could be.
Key Takeaways:
Don Lemon outraged Americans after saying women over 40 were passed their "prime."
It triggered his co-hosts and other staffers at CNN; Megyn Kelly accused him of being a serial sexist.
The day after he made his comments, Don Lemon was noticeably absent from his show.
Source: Daily Wire, Fox News, New York Post