Don Lemon Hit with Eye-Opening Insider Report – Evidence Exposes the CNN Host' Long History of Alleged Misogyny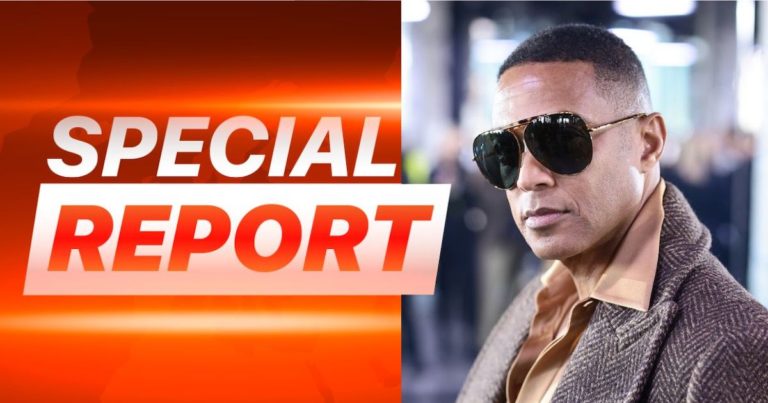 CNN host Don Lemon has had a rough year, dating back to 2022. The most recent controversy involved former UN ambassador and 2024 presidential candidate Nikki Haley.
Lemon infamously said she was "past her prime" and that resulted in some downtime, along with sensitivity training. As it turns out, though, his issues with women might stretch a lot farther back.
A new report released this week is more bad news for Lemon, who's likely to fall under heavier scrutiny.
The report comes from Variety and it doesn't paint the controversial CNN host in a very positive light. In fact, it reveals events that Lemon probably hoped would remain quiet.
First up is an incident in 2008 when he hosted "Live From" with Kyra Phillips. Insiders say the two were at odds "for months," and things boiled over when Phillips got a position Lemon wanted.
At that point, the report says Lemon "vented his disappointment at being passed over by tearing up pictures and notes on top of and inside Phillips' desk in the news pod they shared."
After that, he sent a text to Phillips that said, "Now you've crossed the line, and you're going to pay for it."
The report also added the following incidents to the list:
Lemon called one of the female producers fat to her face, the report alleged. He also reportedly mocked then-CNN anchor Nancy Grace while on air, which supposedly offended some at the network.

Lemon also reportedly had issues with then CNN-anchor Soledad O'Brien after she was named as host of the network's 'Black in America' docuseries. Lemon reportedly said during an editorial call that she was not black.
O'Brien stated strongly that "Don has long had a habit of saying idiotic and inaccurate things, so it sounds pretty on brand for him."
One woman claims that Lemon got worse over time, and that instead of a journalist with integrity he started to morph into someone who "likes fame, likes power." She said he just became a different person.
These stack atop various other reports of Lemon behaving badly behind the scenes, and might have a significant impact on his career.
CNN had him go through that sensitivity training after the Haley comment but if more inside evidence comes to light, the network could be forced to take more action.
The left-leaning media source has been dealing with declining ratings the past few years, as other major outlets like Fox News easily outpace CNN when it comes to primetime viewers, according to reports.
Lemon's controversy likely won't help the situation, especially where female viewers are concerned.
Key Takeaways:
Insider reports have been released describing CNN host Don Lemon's behavior.
Sources claim Lemon has a history of misogyny and of "saying idiotic and inaccurate things."
Unnamed colleagues have also said he changed over the years, and became someone who craves fame and power.
Source: The Daily Wire