Donald And Melania Just Received A Very Special Invitation – It's A FIRST For Any US President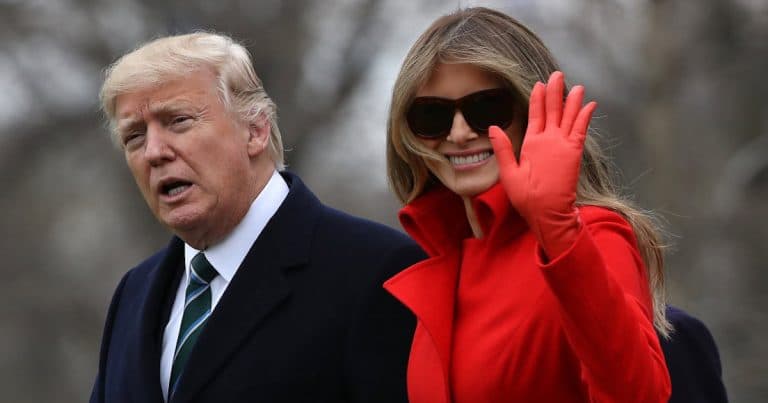 No, Obama never got such an invitation.
Another day, another first for President Donald Trump.
And in fact, this is a first for ANY U.S. President.
Despite the mainstream media telling everyone that the entire planet hates Donald and Melania, many world leaders respect the First Couple.
That includes the Prince of Wales and his wife, too.
Maybe that's why Prince Charles and the Duchess of Cornwall have extended a very special invitation to the Mr. and Mrs. Trump.
And its unique intimacy is what sets this invitation apart.
From The Daily Caller:
"Prince Charles and the Duchess of Cornwall will reportedly host the unexpected meeting at the couple's official residence when the first lady and president travel to the U.K. in June…

It will reportedly be a first for an heir to the throne to host a U.S. president in such an intimate capacity."
That's what's most interesting about this, really.
This isn't a PR event or anything like that; it's a simple quiet tea, as two families would have if they were good friends.
Furthermore, it's coming on the same day as Queen Elizabeth II's state banquet.
So, the Trumps will be attending both the big gala event on behalf of the Queen, then retiring to a simple, friendly tea with the Prince and his wife.
And no, this hasn't happened before. Obama wasn't invited to any such thing, that's for sure.
Sure, the royal family still has their problems with Trump, but this sort of proves they're willing to be open and polite, doesn't it?
It's a great show of kindness across two countries, and the Trumps are FINALLY getting some respect!
I wonder how Donald and Melania keep scoring these international firsts … maybe they're not anywhere NEAR as hated as the MSM would have us believe.
SHARE this great story, and another first for Trump!
Source: The Daily Caller