Donald Obliterates Sky-High Record, Proves Democrats Dead Wrong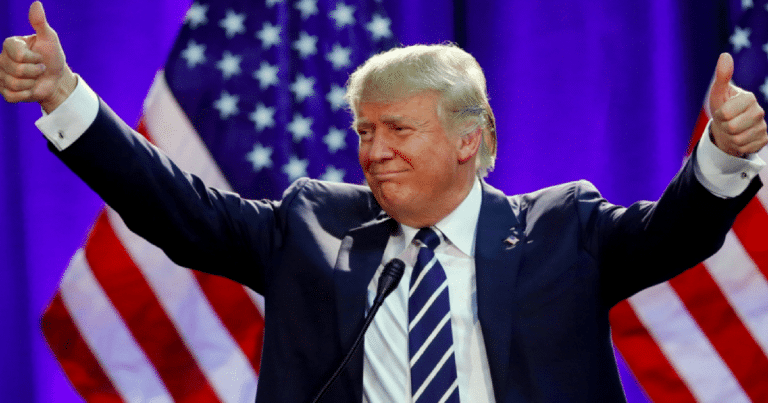 The Trump presidency has been marked by amazing successes. This hasn't been more felt than in the economy. Thanks to confidence inspired by our president, industries from all corners of the economy are surging.
Businesses are booming thanks to the president's regulation-cutting. And now, because of the tax bill, more companies are seeing marked improvements. That has only helped the stock market, which has hit record after record in 2017.
2018 looks even better. Experts are predicting some amazing gains, all thanks to President Trump.
From Reuters:
Futures on the Dow Jones Industrial Average surged more than 200 points on Tuesday, indicating that the blue-chip index could open above 26,000 for the first time as the fourth-quarter reporting season kicks into high gear…
Hopes of strong quarterly earnings, supported by steep cut in corporate taxes, and solid global economic growth have bolstered Wall Street's optimism in the start to 2018.
"Not only is the U.S. coming off a strong quarter, but the new tax reform measures are continuing to provide a boost, with investors keen to hear more about what impact this will have on future earnings," said Craig Erlam, senior market analyst at online foreign exchange broker Oanda…
If the Dow hits 26,000 on Tuesday, it would mark its fastest 1000-point rise. It ended above 25,000 on Jan. 4.
Chances are, the Dow Jones will surpass expectations. It jumped by leaps and bounds over the course of last year, immediately after Trump was elected. Thanks to his regulation cuts and policy changes, businesses have been unshackled.
For the first time in years, companies have confidence in the economy. They are not afraid that heavy government overreach will kill their chances to succeed.
Expect 2018 to bring greater gains. It's not unexpected to see the stock market continue to climb. We will see more businesses opening plants and offices across the country. That means more jobs and more cash flowing into the country.
This is in stark contrast to what "experts" predicted about a Trump presidency. They claimed calamity would ensue, should he enter the White House.
My how they were wrong.
Source: Reuters