Donald Slams The Brakes On Obama Policy, Saves Taxpayers Billions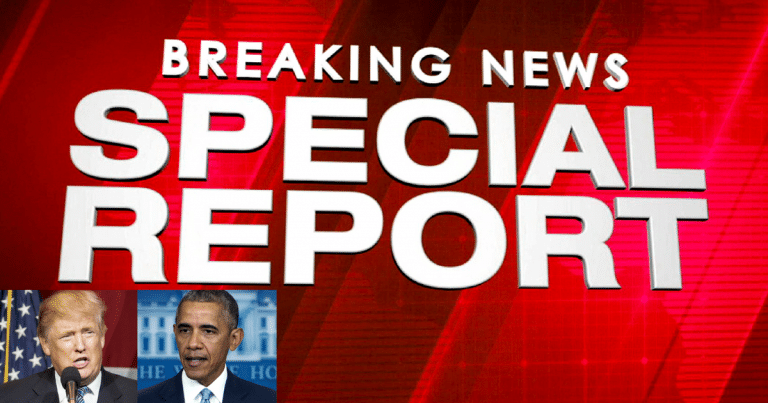 Barack never saw Donald coming.
When Obama was in office, the U.S. government was the enemy of the people.
It wasn't just that he was using the NSA, IRS, and other agencies to spy on Americans. It wasn't just that he single-handedly tried to destroy major industries (like coal).
The fact of the matter is, Obama used the government like a hammer to abuse companies, private landowners, and anyone else trying to make a buck.
And his weapon? Government regulation.
Obama schemed to undermine almost every major industry with heavy government regulation. Those regulations were designed to make it impossible for companies to earn a profit.
Which would further lead to economic ruin and forced socialism.
Thankfully, we have a president that is undoing all of Obama's schemes.
From Daily Caller:
The Trump administration rolled back yet another Obama-era regulation, this time pertaining to special break requirements for trains carrying crude oil.

The Pipeline and Hazardous Materials Safety Administration (PHMSA) announced Monday it was scrapping a mandate that required crude oil trains to phase out traditional air brakes in favor of electronically controlled pneumatic (ECP) brakes by 2021…

The Department's analysis shows that the expected costs of requiring ECP brakes would be significantly higher than the expected benefits of the requirement," PHMSA wrote in a statement.
Answer me this: how bad was Obama's administration that Trump has to rollback so many of his measures? Has there been a single thing Obama did that Trump hasn't had to fix?
The answer, of course, is no. Under Obama, the Democrats nearly brought our nation to ruin.
Even something as simple at train breaks was an opportunity for liberals to abuse private businesses. It really was ridiculous.
It's clear that this regulation was meant to make shipping oil too expensive. The cost of creating these airbrakes would increase the cost of getting oil from one place to another.
That would lead to higher prices for heating, electricity, and gasoline. A deliberate attempt by Obama to ruin an industry (and drive your bills up through the roof).
Obama's administration knew the airbrakes were useless. How often do you hear about oil trains derailing (compared to every other problem in our nation)? It was a con job, from the start.
President Trump is actually putting Americans first. He wants businesses to succeed, so he happily rolls back these idiotic regulations.
Not a big surprise that the economy is roaring to life, now is it?
Today, the Democrats are no different than Obama. They want to use government to abuse companies, working folks, and everyday citizens.
If they had their way, you wouldn't even be able to own a car, let alone put gas in it.
But that is the future we are looking at, should the Democrats retake Congress. If Republicans don't show up at the polls, the Democrats will drag us back to the Obama dark ages.
SHARE if you support Trump and the Republicans for the 2018 Midterms!
Source: Daily Caller