Days After Donald Solves North Korea, 2020 Election Polls Take A Left Turn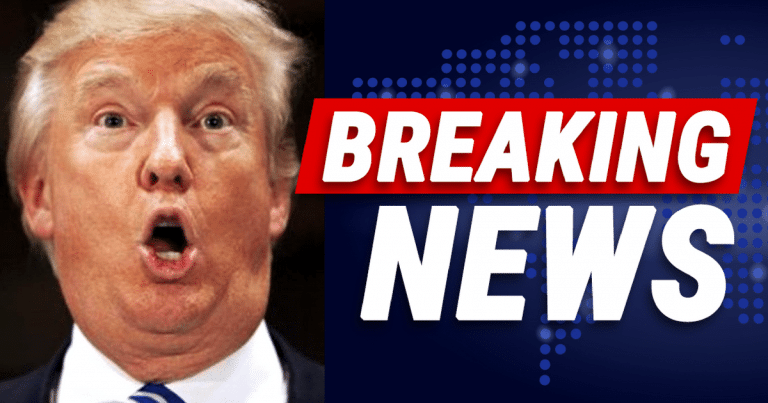 It's really amazing to see what's going on these days. The mainstream media are doing everything in their power to destroy the President of the United States. They lie about his character. They attack his family. They even distort facts to disrupt his work.
Yet does this phase him? Of course not! Trump seems to thrive the most when his critics are at their cruelest. President Trump vowed to work hard for the American people. After a year and a half, we've seen changes nobody thought possible. Nobody, except Trump.
When you have a man that successful in office, you don't want things to change. Perhaps that's why Republicans have come out in a shocking display of support for his future. Few presidents have ever enjoyed this kind of bump.
From Washington Examiner:
Republican voters are demanding that President Trump run for re-election in 2020, the latest evidence that support among his backers is stronger than it was for nearly every recent president.
According to the latest Economist/YouGov poll, 68 percent of Republicans want Trump to run for re-election.
And Democratic pollster John Zogby said this week that only former President George W. Bush was more popular than Trump among his base going into his first mid-term election, and he had just launched a war against America's 9/11 attackers…
His approval ratings within his own party are high. If you look today, 87 percent of Republicans give him a positive approval rating. What's that mean? At this point in his presidency, Barack Obama had a 79 percent rating among Democrats. The only president at this point in time in the presidency to outscore Donald Trump was George W. Bush at 95 percent, and of course, by this point in time, we had launched the war in Iraq. Ronald Reagan wasn't this high. Jack Kennedy wasn't this high. The GOP is the party of Trump.
The left never stops lying about Trump. They claim his party has abandoned him. Liberals want us to believe that the many people who voted for him in 2016 are no longer around. That most of America isn't willing to go back to the Dark Ages, when liberals called the shots.
I don't think so. After such a short time in office, Trump has made good on so many promises. Unlike most politicians, he is willing to do the hard work to make things happen. Imagine that, a President that cares about the American people.
We haven't seen that in a long time.
This poll suggests another thing. That Republicans are fired up and ready for the mid-terms. Democrats have been angling to take back seats this November. Based on what? Their great job performance? Lol, that's rich! But they could bamboozle enough voters to claw back some power. If Republican are sleeping.
But with this level of enthusiasm going into the mid-terms, Republicans will be eager to vote. They will support leaders who back Trump's MAGA agenda. Democrats who only represent obstruction won't have a snowball's chance in hell.
Not even dragging Obama out of retirement can save them.
Source: Washington Examiner