Trump Floors Democrats with New 2024 Announcement – Donald Just Unveiled a Plan to Empower Parents, Protect Children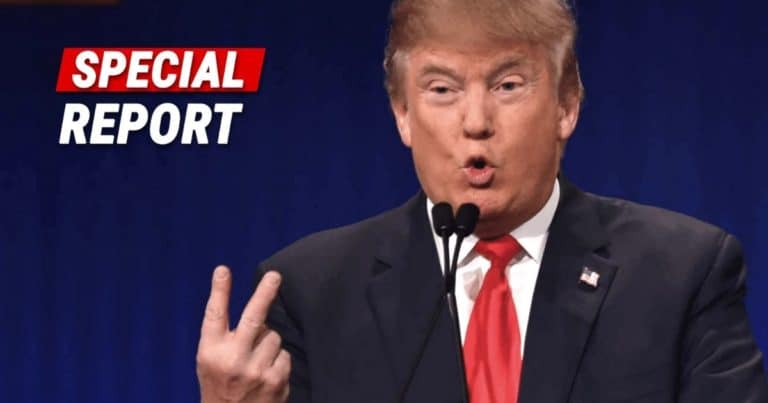 What's Happening:
This year, Donald Trump appears poised to hit the ground running. With his 2024 campaign officially announces, he is making 2023 the year he wins back many U.S. voters. So far, he's outlined many plans for his possible second term.
Those include ending bad deals with China and restoring law and order to this country. Not to mention securing our border! But he just made an announcement that will send one Democrat union running for the hills. He has vowed to restore power to parents, with this big plan.
From Just the News:
President Donald Trump is proposing a dramatic change in the education sphere that would empower parents to elect and fire school principals…

Trump said the first step in his plan to "save American education" and restore power to parents would be to cut federal funding for any school or program pushing Critical Race Theory, gender ideology or other "inappropriate racial, sexual, or political content to children.
Woah. During Trump's latest announcement, he vowed to shut down attempts by Democrats to brainwash children in public schools. One of the things he plans to do, if re-elected, is to use the DOJ to shut down schools that spread racial discrimination in their lessons.
This is the exact opposite of what Biden's DOJ has done. It literally persecuted parents for simply asking questions about their school district's curriculum. But that's just the beginning of Trump's plans.
Trump vowed to remove "radicals, zealots, and Marxists" from America's educational system. He also wants to abolish teacher tenure for K-12, cut down costly school administrators (that push woke policy), create a Parental Bill of Rights, and ensure principals are elected by the parents.
These are major changes that could transform American public schools. You better believe Democrats will fight tooth and nail to stop it. Liberal-controlled teachers' unions run America's public schools. These leftists have no intention of putting children or parents first.
But if Trump wins in 2024, we just might see major things happening.
Key Takeaways:
Donald Trump outlined his plans for public schools in his second term.
The plan involves ending socialist doctrine being taught in schools.
He would increase accountability, adopt a Parental Bill of Rights, and cut funding for bad programs.
Source: Just the News