Donald Trump Honored with Major Award – Democrat Race Claim Destroyed After American Zionist Accolade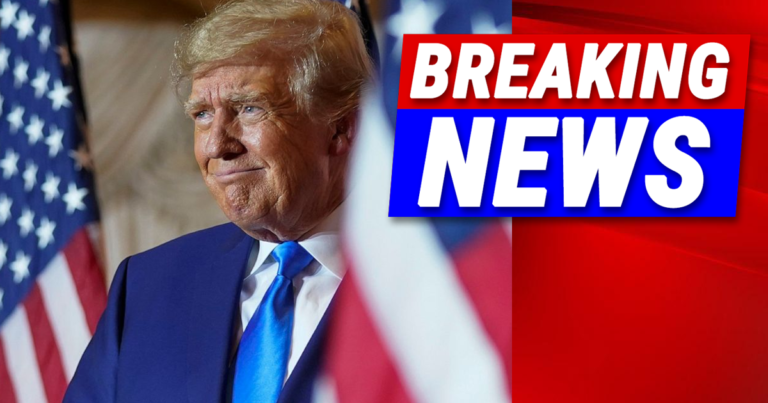 What's Happening:
Democrats are still afraid of Trump running in 2024. This is mainly why they still mount one attack after another against him. The media has not let up its claims that Trump is a villain. All because they want to prevent him from returning to the White House.
But their biggest claims against 45 are starting to unravel. Democrats have turned voters against Trump by accusing him of this heinous evil. Despite evidence, many people believe them. But they are going to have a hard time proving it after Trump earned this major award.
From The Post Millennial:
On Sunday, the Zionist Organization of America (ZOA) celebrated its 125th Anniversary by honoring former President Donald Trump with the prestigious Theodor Herzl Gold Medallion at its Superstar Gala in New York City…

Trump received a warm welcome from the guests. Chants of "Four more years," rang out from the ballroom as the former president entered the banquet…

"Simply put," Klein continued, "President Trump is the best friend Israel ever had in the White House."
The Zionist Organization of America honored Donald Trump with the Theodor Herzl Gold Medallion. Only a handful of people have ever received this award. Some of the other outstanding figures included Winston Churchill, Harry Truman, and Golda Meir.
The organization called Trump "a champion of Israel and the Jewish people" and the "most pro-Israel POTUS in history." He even rivals Harry Truman, who defied the international community to support Israel's formation in 1948.
President Trump was instrumental in moving the U.S. Embassy to Jerusalem and acknowledging the city as Israel's capital. He also formed the Abrahamic Accords, which normalized economic relations between the Jewish State and several strong Arabic nations.
This recognition and prestigious award shatter the left's claims that Trump is an anti-Semite and Nazi. Despite the many times Trump has supported minorities, including the Jewish people, the left keeps throwing this lie at him.
But what are they going to say when one of the biggest and most important Jewish organizations honors Trump with this rare award? Probably nothing. They will try to ignore it and pretend like it didn't happen.
We're not going to let them get away with that, will we?
Key Takeaways:
Trump was given the Theodor Herzl Gold Medallion by the Zionist Organization of America
The Jewish group honored Trump as the "most pro-Israel POTUS in history."
This comes as Democrats continue to accuse Trump of being racist and a "Nazi."
Source: The Post Millennial