Donald Trump Predicts "Day of Infamy" – Blames Democrats for the Coming Wave After Title 42 Ends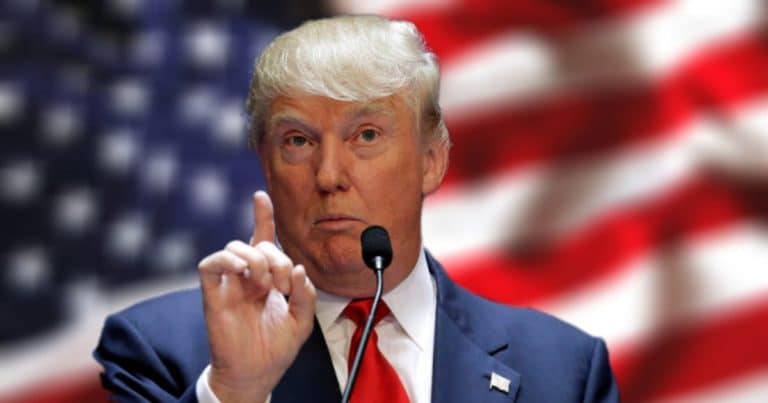 What's Happening:
Biden has messed up big time. Sticking to the Democrat support of illegal immigrants, he decided to let one Trump-era policy regarding them end on May 11.
Sure, Biden's administration can claim he has other plans as alternatives. It doesn't matter what he says, though, because none of his plans will actually solve the issue the policy addressed. 
Trump called him out on it. Not only what he said was important, but the way he said it. 
Let it be a day of reckoning. Things are about to change for the worse on the illegal immigration front. 
From The Daily Caller: 
"Tomorrow is going to be a day of infamy. You're going to have tens of thousands of people pouring into our country," Trump said at the event, moderated by CNN host Kaitlan Collins, a former reporter for the Daily Caller. "Even the judge, the judge overruled them when they wanted to terminate it early, and he said you know you better extend this thing. The judge in Texas said I hope you're going to extend this, but this is my policy they're letting terminate because they lost in court and wanted to go earlier."
He also said it would destroy the country. It makes sense, considering what comes with illegal immigrants: Violent crimes, human trafficking, drug trafficking, and gangs. 
And with such a huge unprecedented flooding of them coming into the country, that also means overcrowding. They will also seek jobs that could probably go to American citizens. 
Title 42 maintained restrictions at the border to turn back immigrants. Biden's administration says they will immediately expel migrants without a hearing, but does anyone really believe that when it relies on finding all those who've entered the country illegally? 
This is the fallout of rejecting Trump's border policies. They've failed to take real action and they're going to see a lot of angry Americans—who are not about to stay silent. 
Biden's administration can hide in their ivory towers. But regardless of whether they will take heed or not, Americans will. If actions speak louder than words, then Biden's failure to act in a time of need is compliance with destruction. 
Key Takeaways
Trump predicts the ending of his Title 42 policy as a "day of infamy."

Mentioning the tens of thousands of people who will be crossing the border illegally, he said it will destroy the country.

Biden's administration let Title 42 end after a judge rejected their attempt to end it early. 
Source: The Daily Caller