Donald Trump Unleashes Hellfire On Democrats – Just Days After New York Revives Witch Hunt Against Him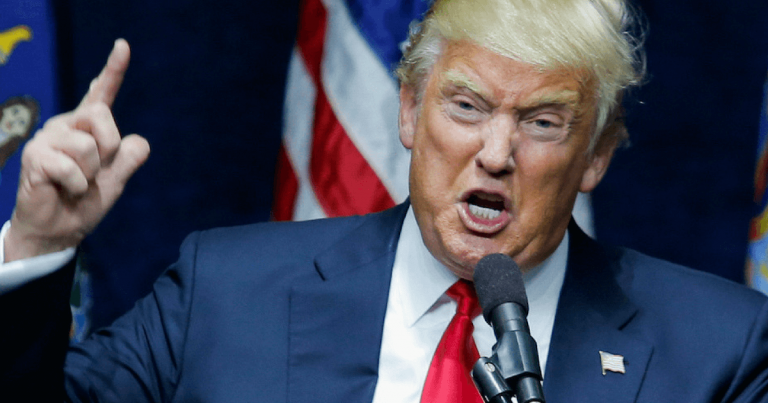 What's Happening:
You probably heard about how New York Democrats continue to wage war on Donald Trump.
These bitter liberals seem to think they can hammer the guy, even after he's left office.
Local DAs have opened a "criminal investigation" against his businesses. Of course, they cite no ground for this case.
Recently, they've gone as far as to seat a grand jury.
From Fox News:
New York prosecutors have convened a special grand jury to consider evidence in a criminal investigation into former President Donald Trump's business dealings… The development signals that the Manhattan district attorney's office was moving toward seeking charges as a result of its two-year investigation, which included a lengthy legal battle to obtain Trump's tax records.
It's obvious these Democrats are hoping to nab Trump, so he won't run again. But the 45th president has some news for them.
From The Hill:
"This is a continuation of the greatest Witch Hunt in American history," Trump lamented, referencing other investigations into Russian election meddling… "This is purely political, and an affront to the almost 75 million voters who supported me in the Presidential Election, and it's being driven by highly partisan Democrat prosecutors."
Trump is pointing out all the times Democrats have launched dubious legal wars against him.
We all know about the 2+ year investigation into Trump's supposed collusion with Russia. After millions spent, Mueller had to admit there was no evidence.
Even still, some Democrats maintain Trump "stole" the 2016 Election with help from Russia.
Democrats move on from that, impeaching Trump over a phone call. When that failed, they impeached him again, with zero evidence.
Today, Trump claims they are doing this out of "purely political" motivations. That is very likely.
Trump has been a businessman longer than some of these people have been alive. Is it really possible a man like him–so much in the public eye–could get away with criminal activity?
And why would New York prosecutors case now, when they could have conducted this at any other time?
It's pretty clear why. These Democrats are hoping to muster up enough bad press to deflate any chance that Trump will run again.
Do they even have evidence? We can't say for sure. But that doesn't matter. They are relying on the media to do the dirty work of spreading this scandal.
But, as we've seen in the past, Americans are unlikely to believe them.
Key Takeaways:
New York Democrats have seated a grand jury in their "criminal investigation" against Donald Trump.
Trump slammed these prosecutors, saying this witch hunt is purely political.
Democrats have launched countless legal wars against Trump since he was president.