Durham Investigation Reaches Major 'Turning Point' – Former DNI Ratcliffe Predicts the Special Counsel Is About to Expand Indictments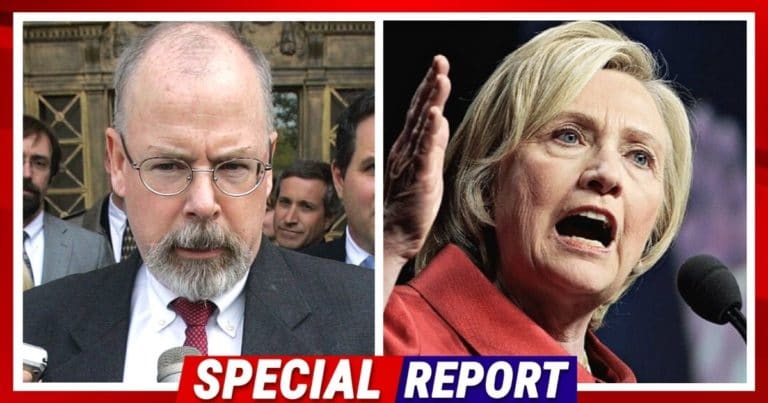 What's Happening:
Democrats rejoiced after a liberal-leaning jury let off Michael Sussmann, who was accused of lying to the FBI. The left claimed this was a "major blow" to John Durham's ongoing investigation.
They seem to forget that Sussmann was merely a small fish. And his trial allowed major revelations to reach the public.
Now, one of Trump's former top officials is making an eye-opening prediction.
From The Washington Examiner:
Former Director of National Intelligence John Ratcliffe voiced confidence in special counsel John Durham after the prosecutor lost the high-profile case against Democratic cybersecurity lawyer Michael Sussmann…

"I'm optimistic that not only will he [Durham] be successful in some of the ongoing prosecutions, but can expand the indictments that he wants to bring given the involvement of certain FBI officials in spreading a false narrative to the American people," Ratcliffe told anchor Maria Bartiromo.
John Ratcliffe, Trump's former director of national intelligence, said that Durham will expand his investigations, now that the Sussmann trial is over.
He said that Durham will be successful in some ongoing prosecutions. And he will probably expand indictments.
Ratcliffe said this is possible, because of how certain FBI officials were involved in spreading the "false narrative" against Trump.
Quite a bit of detail came out during the Sussmann trial. For one, we learned that an FBI agent "mistakenly" claimed the data from Sussmann was from the government.
Under oath, they explained that the investigation wouldn't have been given much importance if they knew it had come from an outside source.
We also learned from Clinton's old campaign manager, that she was the one pushing to leak this information to the press.
Other Democrats didn't trust the information (which turned out to be false). But Hillary demanded it is sent to the media.
These are just a few pieces of information that came out during the trial. It's possible Durham can use this and more to pursue other charges and indictments.
But will his efforts take down big players, like Clinton and other DNC heads?
We'll have to wait and see.
Key Takeaways:
John Ratcliffe revealed John Durham will pursue more indictments.
This comes after Michael Sussmann was let off.
The trial revealed numerous new details about the investigation.
Source: The Washington Examiner