FROM THE EDITOR: The Biggest Midterm Takeaway – The 2022 Election Should Shape the Future GOP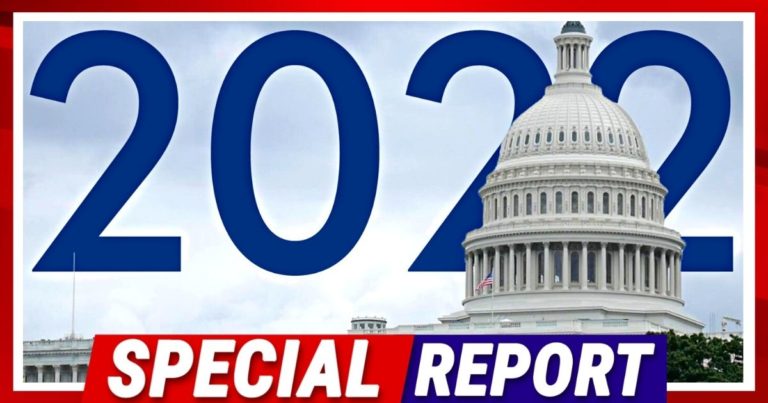 It's been 5 days since the 2o22 midterms, and here's what we know:
The election did not turn out as optimistically as Republicans had hoped.
Biden's party outperformed for a 1st-term Democrat in the midterms—possibly the best in 40 years.
Ballot counting is lightning quick in states like Florida… and as slow as the sloth in Zootopia in states like Arizona and California.
Here's what we don't know:
Which party has control of the House of Representatives.
Which party has control of the Senate.
How both parties should move forward and course-correct as we gear up for a bruising 2024 presidential campaign.
All of this is monumentally frustrating. Part of it can be laid at the feet of states that can't seem to get their act together and count the ballots in a timely manner. How many of you remember elections from 20 years ago, when we knew all the winners and losers by midnight?
The week, however, has already brought a lot of introspection from party leaders and pundits. Biden exuded confidence—he was, surprisingly, one of the only Democrats confidently claiming they would hold the Senate, and possibly the House. GOP leaders have claimed victory that they will (in all likelihood) grab the gavel out of Nancy Pelosi's hands, once and for all.
But some in the GOP have also humbly admitted they have a lot of work to do if they want to be healthy and win elections in the future. In many ways, the election results of 2022 mirror those in 2020, even though inflation and crime are far worse. Some Republicans are realizing they did not convince voters they had concrete solutions to these problems. All they did was blame Democrats for getting us in this situation.
There was the obvious bright spot: Florida. The vaunted red wave, tsunami, whatever hyperbolic metaphor that never materialized… it showed up in the Sunshine State. And it was led by Ron DeSantis, who beat Charlie Crist by 19 points, and lifted every statewide officeholder to victory.
Another bright spot? Republicans actually won the popular vote by around 6 million votes. That didn't translate into the electoral victories they were dreaming of… probably because of poor strategy and candidate quality. Where Republicans won, they tended to win big. Where they lost, they often lost close, such as Lee Zeldin coming within 5 points of taking the New York Governor's mansion, just one cycle after Andrew Cuomo won it by 25 points.
But you've all been waiting for it: what's the Midterm election takeaway no one's been talking about?  Republicans have spent the last decade trying to redefine their identity after harnessing the populist movement with Donald Trump. And 2022 could be the refining event that finally helps the party land on their identity for the coming decades.
Will they be the MAGA party, focused on populism, nationalism, and personality? Will they go back to a more moderate, economy and tax breaks big-tent approach? Or will they highlight cultural issues and try to pull an increasingly pagan America back from the brink?
Of course, the answer is not going to be any one of these things alone. But the real question is, will they find a leader who can unite these principles of the party together, unify the base, appeal to independents, and put the party over their personal ambitions?
There are already plenty of stories and accusations flying on who will do that, and there's no need to name names at this point, but ask yourself: who is willing to selflessly sacrifice the next 2 years, and hopefully 6 years, of their lives to save America from the morasse we have experiences over the past two?
The 2022 midterms have been a gift of clarity to the Republican Party and its people, if only we will open our eyes to see the way forward.