8 Days After Joe Picks Kamala To Fix The Border – The Vice President Is Still Missing In Action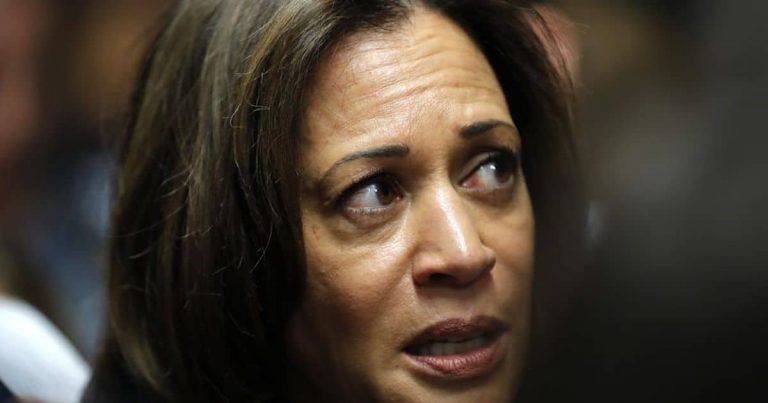 What's Happening:
We all had a good laugh when Joe Biden announced Harris was put in charge of the border crisis.
But this is really no laughing matter. It's been over a week, and we haven't heard anything about Harris's plans over the migrant crisis.
The border is exploding as hundreds of thousands of migrants demand entrance. Detention facilities are overwhelmed as the administration dumps people into small towns or puts them up in hotels.
And more are coming.
What has Harris done? Oh, that's right, nothing.
From Fox News:
Since the beginning of the administration and a week after Biden's announcement, Harris has fielded questions from the media but has yet to hold a formal press conference…

The White House later attempted to claim that Harris wasn't involved with the "border crisis," but was instead focused on addressing the "root causes – not the border."
As the border is overrun with migrants, Harris is apparently MIA.
She hasn't held a formal press conference detailing anything she is doing about the crisis. The White House has tried to cover for her, claiming her role is really about addressing the "root causes" of the crisis.
Okay… so, what is she doing about that? Oh, right, nothing.
Harris apparently is too busy fussing over renovations for her mansion than dealing with the massive fallout of the administration's non-existent immigration policy.
If Harris was doing anything about this situation, why isn't she informing the public? Those root causes are many and complicated, but require immediate action.
Why hasn't Harris's office at least told us that she's in contact with Central American countries? Or is rolling out a plan to help migrants find work in their homeland?
Has she even bothered to consult experts, officials, or government agencies? An email?
We don't know, so we can only assume she's done nothing. But she will have to answer to the many Americans who will struggle, as migrants pour into their communities.
Families who can't put food on the table, because there are no jobs. Or victims of crime by cartels, allowed to slip into the country without resistance.
I wonder if Harris even cares?
Key Takeaways:
Harris has gone a week without updating the country on the border crisis.
Biden tapped Kamala for the job, but she has reportedly done nothing.
White House claims she is addressing "root causes," but we see nothing being done.
Source: Fox News