Eight GOP Senators Just Turned On Trump – They Helped Democrats Pass War-Powers Measure Against Him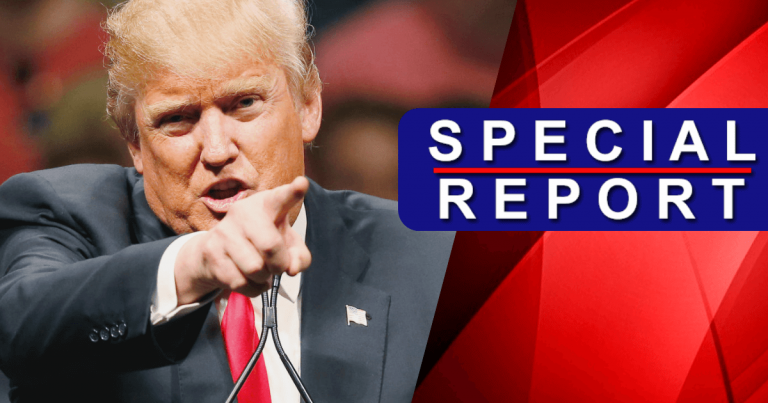 President Trump promised to keep Americans safe and, by God, he's going to do it.
Not long ago, he used his Constitutional powers to check Iran—after the nation continued to threaten our people and allies overseas.
To the surprise of many, Democrats were actually upset that the president took out a major enemy. In fact, they crafted legislation that would prevent Trump from doing that in the future.
Can you believe that? Democrats are actually trying to keep Trump from stopping our enemies!
But what's even more stunning? The eight Republicans who dared to jump on board and help them pass it.
From Daily Caller:
The U.S. Senate voted Wednesday to advance a War Powers resolution which would limit President Donald Trump's ability to use military action against Iran without approval from Congress.

The vote was bipartisan, 51-45, with eight Republicans voting with Democrats…

The eight Republicans in favor of the resolution included Utah Sen. Mike Lee, Kentucky Sen. Rand Paul, Maine Sen. Susan Collins, Tennessee Sen. Lamar Alexander, Louisiana Sen. Bill Cassidy, Kansas Sen. Jerry Moran, Alaska Sen. Lisa Murkowski, and Indiana Sen. Todd Young.
Wow. It's no surprise that Pelosi's Democrat-controlled House passed their version of the Wars Powers resolution.
But for this bogus resolution to pass in the Senate? With the majority vote in Republican hands? That's pretty low.
Eight Republicans joined the Democrats to pass Tim Kaine's bill. What were they thinking? Some may have separation of powers concerns.
They really want to prevent the president from using his presidential authority to strategically strike Iran without Congressional permission?
Imagine if he had to go to Congress every time he wanted to use strategic force? An impending threat might be building in the Middle East. The president needs to act decisively.
Aaaaannd… Congress delays a vote until next summer!
Don't believe me? Democrats seem ready to block Trump on whatever he wants, even if it seems good for the country.
Imagine how many lives could be at stake because Trump needs Pelosi or Schumer's approval.
The silver lining? Most Republicans voted down this measure.
Which means, if Trump vetoes this bill (as he did a similar one in 2019), there won't be enough votes to overrule him.
SHARE if you stand with Trump on protecting Americans—and defeating our enemies!
Source: Daily Caller