Elon Musk Goes to War to Save 1 Big Freedom – He Just Made an Incredible Promise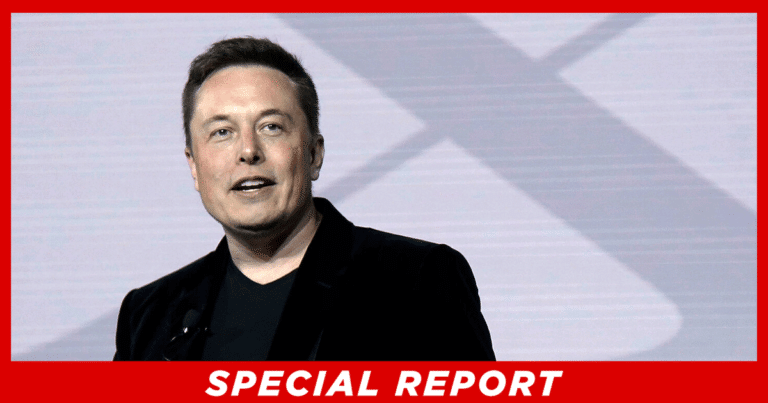 What's Happening:
You've probably heard of the phrase "cancel culture." It's when far-left Democrats get outraged over something someone does. Usually, it's something they've said that contradicts the left's radical agenda. The "woke mob" then wages a campaign to get that person–famous or otherwise–fired from their job. Often, cancel culture results in the ruining of someone's livelihood, all in the name of controlling speech online.
But cancel culture received a huge blow after Elon Musk bought Twitter. He has rapidly transformed the leftist social network into a free speech haven. He's even re-branding the site, in an apparent attempt to scrub away every trace of its dark, censorship past. And now, he is making a startling vow to everyone who was canceled over something they've said. This is huge.
From Twitter:
If you were unfairly treated by your employer due to posting or liking something on this platform, we will fund your legal bill. No limit. Please let us know.

And we won't just sue, it will be extremely loud and we will go after the boards of directors of the companies too
Wow. Elon Musk is inviting people who have been "unfairly treated" by an employer for posting something that he will "fund" their legal bill. He said there will be "no limit." That post garnered a frenzy of comments from those saying they were fired, mistreated, or "canceled" due to what they've said in the past.
Musk followed up with another post. He explained that he would "just sue." Whatever he will do, he said it will be "extremely loud." He vowed to "go after the boards of directors" of companies that have canceled people over their speech.
This comes just after a NASCAR driver was suspended for liking a meme. It's clear that the woke mob is not finished trying to censor Americans' speech, on pain of losing their livelihood. Musk bought Twitter to create a free speech haven.
It must have become clear to Musk that it was not enough. It seems he will now wage legal battles to help Americans who were wrongly "canceled" over expressing their views.
Among the people who responded was Gina Carano, who was infamously fired by Disney over a social media post. Carano was one of the stars of Disney's streaming show The Mandalorian. But she was unceremoniously fired by the company, with prejudice, after it became clear she did not share their leftist views.
If Musk helps Carano sue Disney, the gloves will come off. He might even take this fight to Disney's top brass–holding them accountable for firing her over a social media post. This might have ramifications far beyond social media.
Key Takeaways:
Elon Musk promised to pay the legal fees for those who were "canceled."
Numerous people have lost jobs because of what they posted on Twitter.
Musk also vowed to go after boards of directors over cancel culture.