After The Emmys Mock Trump Supporters, They're Hit With Instant Karma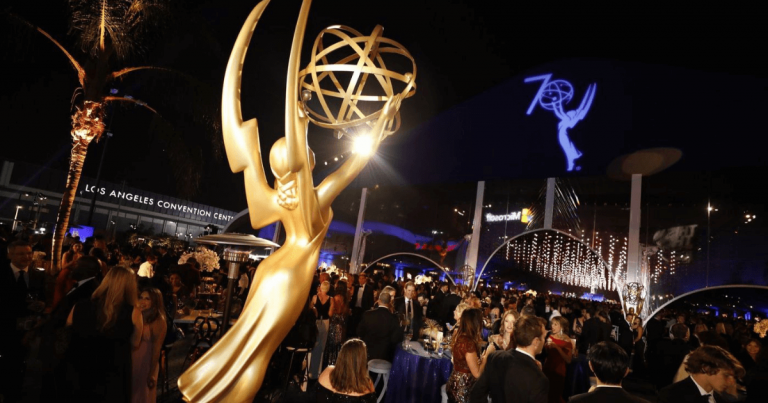 Does anybody watch the Emmys anymore? Scratch that, does anyone watch TV anymore?
I can't think of anything on major TV worth watching these days. Excerpt, perhaps the return of Last Man Standing.
A big reason is the utter lack of morals most TV shows display. When they're not, of course, insulting conservatives and Christians.
This year's Emmy Awards were no exception. The show opened with a dig at Republicans, white people, and Christians. And it only got worse from there.
Big surprise, then, that the show hit a new record. Of low ratings, that is.
From Fox News:
Hollywood may have laughed when Emmys host Michael Che said the only white people who thank Jesus are "Republicans and ex-crackheads," but Tinseltown's latest middle finger to Middle America fell flat in flyover country, and may have contributed to the telecast's all-time low viewership…

The joke didn't sit well with some viewers, who took to Twitter to complain. Not only that, the show's ratings dropped 10 percent from last year's already-dismal numbers, setting an all-time low, according to TheWrap.

While many viewers may have changed the channel after the opening monologue, jabs at average Americans were far from over and the Jesus gag became a running theme throughout the evening.
It's shocking to see television drive away a major portion of the country.
They now millions of Americans are conservative. Many, regardless of politics, believe in God.
Instead of trying to appeal to this large demographic, what does the Emmy show do? Mock them!
Is Michael Che so stupid that he would go out of his way to bash Christians? Does he really think such toxic, liberal elitism is going to win over audiences in the United States?
News flash Emmy's, this is the very reason Americans elected Donald Trump. Your arrogance and dismissive attitude towards millions of Americans have finally come back to bite you in the ass.
You'd think with so much competition for entertainment, TV would be trying to win over viewers. Instead, they drive a wedge between Hollywood and the average Americans.
I hope they're happy with the terrible ratings. It's only to get worse from here.
SHARE if you're boycotting Hollywood for their terrible values.
Source: Fox News