President Trump Lands 2 Major Endorsements – Donald Just Got The Backing Of The Boston Herald And NY Post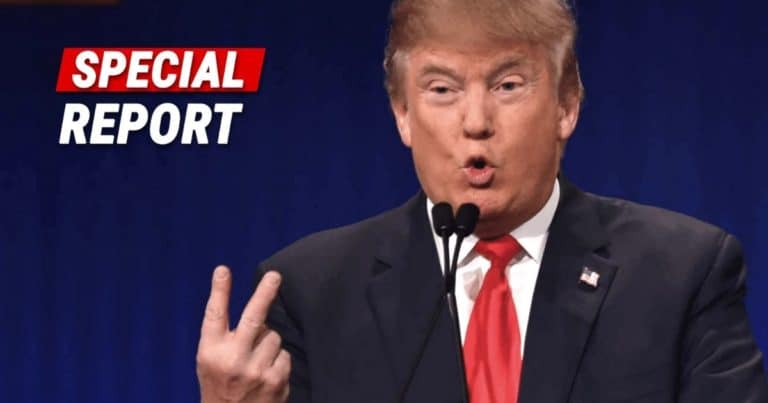 What's Happening:
This election has seen a number of unprecedented developments, including some surprising endorsements.
Numerous trade unions—who never endorsed a Republican before—backed President Trump.
That includes police unions and other first responders. Other labor unions broke from the left to give Trump support.
It seems Biden's biggest supports are the corporate media and Wall Street, entities most Americans despise.
But now, 2 major newspapers just threw their weight behind Trump:
The Boston Herald endorses Donald Trump for president.

He's what America needs right now, decisive action to get us back to pre-pandemic strength — not an unfeasible spending spree in the name of a progressive utopia.
That's a pretty strong endorsement from the Boston Herald—and they refused to endorse anyone in 2016. So they saw Trump's leadership and decided it was time to back him.
And here's another one, from the NY Post:
"President Trump will not be looking to remake the country. He will trust that America will, given support but not interference, bounce back. He will, in short, not get in the way. Re-electing him is the best choice for the United States.

Plus, it'll really tick off Hollywood."
The New York Post said that re-electing Trump would help us put 2020 behind us and see better days in the future, and the Boston Herald seems to agree.
They listed his numerous accomplishments that helped both business owners and workers.
The paper also said that Trump would "not get in the way" of Americans bouncing back from the pandemic.
The New York Post has a somewhat consistent record of support conservatives and President Trump.
They also broke the bombshell story about Hunter Biden's alleged laptop and emails. For that, they faced significant censorship.
That response might have been what pushed them to openly endorse the president. Facing backlash from the very groups pulling for Biden, they might have concluded, "Eh, let's get them really mad!"
They appear to be eager to tick off Hollywood, an industry of self-righteous leftists who all but order Americans to vote a certain way.
It seems the NYP is getting behind the rebellious American people, who never took kindly to being told what to do by elites.
Key Takeaways:
The Boston Herald and the New York Post have endorsed Trump for re-election.
The Post listed his many accomplishments and believe he can help Americans recover.
They also said it would "really tick off" Hollywood liberals.
Source: IJR, Boston Herald