Trump's Envoy Claims Biden Has A 'Shadow President' – Grenell Thinks The Show Is Being Run By Obama Adviser Susan Rice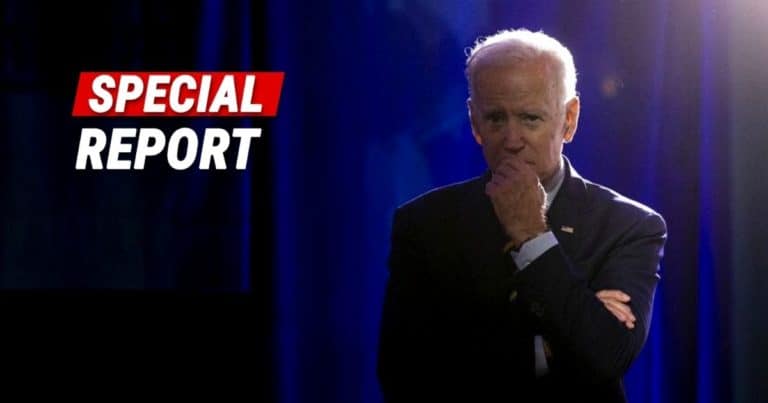 What's Happening:
Despite being known as "Sleepy Joe," Biden has been getting plenty done in just a few days.
He signed 33 executive orders to undo as much of the Trump administration's work as he could.
In doing so, he canceled 11,000 jobs—just as we tried to recover from the pandemic.
Is old Biden really able to do all this himself? Would he really want to shut down major projects that affect thousands?
Trump's former envoy Richard Grenell doesn't think so. From Biz Pac Review:
Grenell raised eyebrows earlier this month when he first said he believes that Rice, who was President Obama's UN ambassador and national security adviser and is now serving as Biden's domestic policy director, is calling the shots in the current administration…

"Susan Rice is extremely excited that Vice President Harris is preoccupied in the Senate, and the shadow presidency of Susan Rice is front and center, there's no question about that," added Grenell.
Grenell believes that Susan Rice, who served the Obama administration, is doing more than just advising Biden on policy.
He thinks she is a "shadow president" who is calling the shots instead of Biden.
We can't know for certain, but let's be honest. Does any conservative really think Biden has the wherewithal to make decisions?
We all saw the videos and clips of how he acts, when on his own. During the campaign, he literally had to be guided by the hand.
Without a piece in his ear, it doesn't look like he even knows what to say or do sometimes.
Add to that the fact that the DNC had to orchestrate the dropping out of numerous primary candidates, so Biden could beat Sanders.
Would we be surprised that the party set him up so that one of their players could call the shots?
If that's true, it's not great. Rice isn't much loved by Americans after she claimed that Benghazi happended because of a video.
She was a close ally to Barack Obama. Her influence could essentially be a third term for his administration.
Do you think Susan rice is pulling Biden's strings?
Key Takeaways:
Trump's former ambassador believes Susan Rice is controlling the Biden administration.
Grenell called Rice a "shadow president" who is telling Biden what to do.
Rice was a close Obama ally, known for her role in Benghazi and unmasking Trump staffers.
Source: Biz Pac Review