Evidence Reveals Democrat Mega-Donors Who Paid For The Anti-Trump Dossier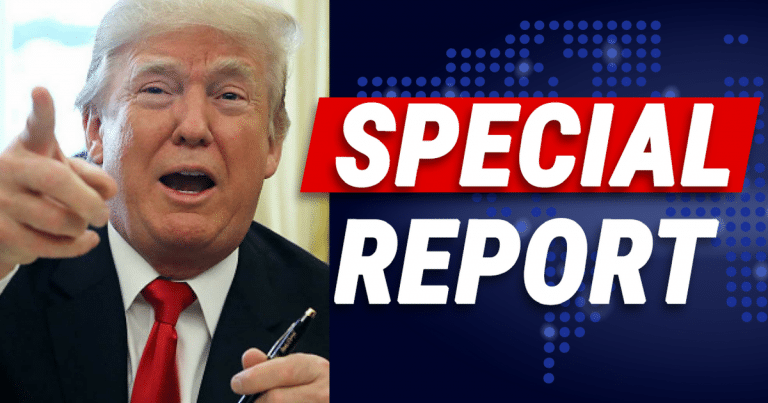 We knew the elites would not give up this country without a fight.
When Donald Trump won the presidency, they immediately jumped into action. The corrupt swamp dwellers concocted a scheme to undermine the President.
It was built around a bogus dossier that accused Trump of wrongdoing. This dossier was supposed to expose Trump as a Russia puppet. But it has been largely disproven—even among liberals.
Yet the elitists in Washington used it as an excuse to launch Mueller's witch hunt. Even after all this time, they push this investigation, based on a false document.
Now we are learning just who was behind this dossier. It won't come as surprise.
From Fox News:
The team of opposition researchers behind the infamous anti-Trump dossier embraced by the FBI were paid big bucks to continue trying to dig up dirt on Russian meddling in American politics – even after the 2016 presidential election.
That revelation, buried inside a 243-page report released by House Intelligence Committee Republicans last week, has sparked new speculation about the identities of the secretive donors who were funding the post-election project.
According to the House Intelligence Committee report, Daniel J. Jones – the president of the Penn Quarter Group and a former staffer for Democratic Sen. Dianne Feinstein – "secured the services" of dossier author and former British spy Christopher Steele "to continue exposing Russian interference" after the election. It also hired an associate of Steele's and the opposition research firm Fusion GPS.
The report doesn't name the donors, but it reveals that the Penn Quarter Group was being funded by seven to ten wealthy donors. All from New York and California.
They gave over $50 million to this firm, in the hopes they will take down Trump.
Now, who could those donors be? Obviously big Hollywood elitists were throwing money around, hoping to destroy the results of the election. Also businessmen from New York, corrupt globalists, who had hoped Hillary Clinton would become President. She's much easier to buy and sell than most politicians.
Liberals really want the Russia story to be true. Yet time and again we learn that Trump never worked with the Russians. In fact, it was Hillary and her people that colluded with Russian agents to steal the election.
Even though this comes out time and again, the left ignores it. That's because rich, powerful donors are spending money to spread the lie. It doesn't matter how many times the facts disprove it. They will spend as much money as they can to invent dirt to smear our President.
The swamp dwellers don't want to be ousted from D.C. They want to continue their corrupt schemes. Democrats want to undo Trump's historic tax cuts. They want to hike regulation up so that no business can succeed. And they want to destroy the very values that built this country.
They will get away with it if we let them. Those Democrats who are working to push these lies must be held accountable. They must be forced out, come November. Otherwise, they will continue their dark work.
Source: Fox News