Facebook Dares To Uphold Ban On Trump – So Republicans Go Nuclear On The Social Media Giant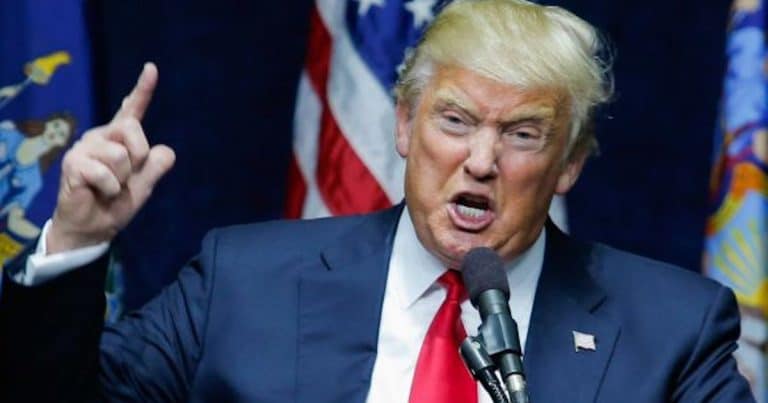 What's Happening:
Ever since the top social media platforms kicked Trump off their sites, millions have been eagerly awaiting his return.
That includes Democrats and those in the media, who are losing viewers due to a lack of Trump news!
Facebook's oversight board said they would "review" his indefinite ban and come up with a decision.
This "Supreme Court" upheld the ban for no less than six months. But they did throw him a bone by saying they'll review it again. M-hm, sure.
Republicans were ticked and got #deletefacebook to trend. And now, they are promising big action to protect anyone fearing censorship.
From Fox News:
Conservatives blasted Facebook and its Oversight Board for upholding an indefinite ban on former President Trump on Wednesday…

House Minority Leader Kevin McCarthy had a warning for Big Tech.

"Facebook is more interested in acting like a Democrat Super PAC than a platform for free speech and open debate," McCarthy wrote on Twitter. "If they can ban President Trump, all conservative voices could be next. A House Republican majority will rein in big tech power over our speech."
Republican heavy hitters like Kevin McCarthy and Ted Cruz slammed Facebook for their ongoing attempts to stifle free speech and maintain their ban on Donald Trump.
Sen. Cruz warned liberals who are giddy over the ban that if Big Tech can do it to Trump—they can (and probably will) do it to them too.
Facebook has a long history of throttling the accounts of many companies and figures, both liberal and conservative. For liberals to celebrate Trump's ban only means they are more likely to get banned themselves one day.
Kevin McCarthy warned that if Facebook continues to act like a "Democrat Super PAC" instead of a free platform, then Republicans might have to act.
He promised that a Republican majority in Congress could "rein in" big tech's ability to stifle speech online.
Republicans have long threatened to break up big companies like Facebook. It's true that Facebook often buys out rival platforms, making itself bigger and stronger.
If Republicans do regain power in D.C., their first order of business might be to take down social giants like Facebook, Google, or Twitter.
The easy solution? Facebook and the others stop banning conservatives. But I guess that's crazy talk!
Key Takeaways:
Facebook upheld a ban on Trump's page, with a possible change in the future.
Republicans slammed the social networking, urging users to delete their accounts.
Top lawmakers threatened to break up Facebook and other social media giants.
Source: Fox News