Dave Chapelle Goes After Liberal Blue City – The Comedian Wants to Know What Happened in San Fran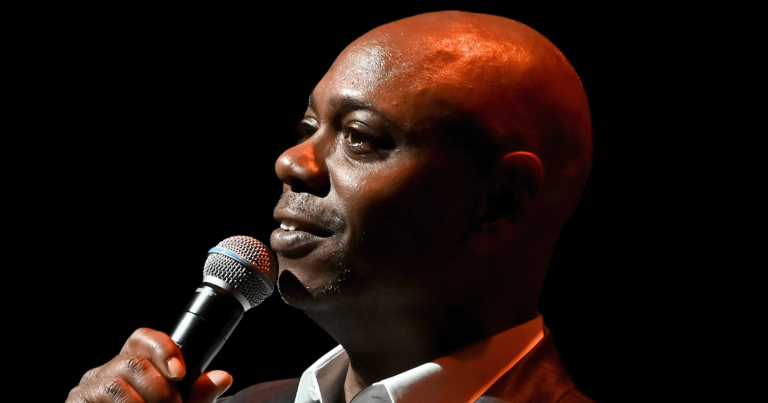 What's Happening:
It's no secret that Democrat-run cities are falling apart. Every day, we learn about another major business fleeing blue cities along the West Coast. Why? Because the Democrats who run these cities are turning a blind eye to rampant homelessness, drug addiction, illegal immigration, and runaway crime.
What's even worse, is that the people voting for these dummies refuse to admit it's their fault.
Celebrated comedian Dave Chappelle recently dig a set in one of these blue cities. This city was once a hot place for comedy. But these days, you'll find few comedians willing to brave its streets. Chappelle decided to call out this city for what it has allowed. Guess how the people responded?
From Daily Wire:
Comedian Dave Chappelle roasted San Francisco during a show late last week at the Masonic over the city's rapid decline caused by electing woke local officials…

The report whined that Chappelle mocked a situation in which a homeless person defecated in front of a restaurant he was eating at in the Bay Area earlier in the week, claiming that Chappelle "has said plenty of irresponsible and dangerous things."
Wow, this is really unbelievable. Dave Chappelle, a comedian once praised by the left for speaking his mind, is now their number one enemy. And during a set in San Francisco, he went off on the city's decline into madness.
He told a story about how a homeless person went to the bathroom right in front of a restaurant Chappelle was dining at. The comedian criticized the woke leadership that is allowing a major U.S. city to decline saying, "What the f*** happened to this place?"
We know what happened. SF residents kept electing far-left Democrats who defunded the police, legalized drugs, ignored the homeless, and encouraged illegal immigration.
Despite Chappelle calling out this insanity, the reporter instead attacked him. A reporter from SFGate went to the show, just to look for things from Dave's set to complain about. He called the famed comedian "transphobic" for his criticism of the increasingly violent transgender movement.
The writer was totally unwilling to admit that his city is becoming a hellhole, even as homeless shanty towns outnumber stores downtown.
This is the real reason blue cities are crumbling. Voters refuse to admit the decline is their fault. Every time they back a Soros-funded leftist, they are helping turn once-great cities into living nightmares. And these Democrat voters ignore the chaos and madness all around them.
I'm sure right now Chappelle is considering never going back to San Francisco. All the sane people, who can, only have one option. Get out before it's too late.
Key Takeaways:
Dave Chappelle criticized San Francisco's decline during a recent set.
A reporter refused to listen, criticizing Chappelle for exposing SF's chaos.
Blue cities are falling apart as leftist leadership welcomes lawlessness.
Source: Daily Wire